Our friendly team is committed to providing caring, safe and effective services, working collaboratively with families, teachers, healthcare professionals and organisations, and to constantly improving and developing our services. Our clinicians are chosen for their skills, expertise, compassion and dedication to providing evidence-based exceptionally high quality services and support.

Joanna Brett Dip COT, RCOT
CEO, Paediatric Occupational Therapist and Neurofeedback Practitioner
I set up Starjumpz in 2011 to build on the work of the Jill Christmas and the Christmas Children's Clinic which had been providing therapy in the South East since 1989.  Throughout my 28 years working as a Paediatric Occupational Therapist, I have been passionate about providing holistic integrated services which contribute to a young person's health and development, including their mental health and wellbeing as well as to providing support for parents and carers.     
From early in my career, I wanted to create a centre, like Starjumpz, where a wide range of services could come together to increase the opportunities for children to overcome challenges and vulnerabilities with a whole person integrated approach to health and wellbeing. At Starjumpz our services continue to expand and evolve driven by the shared vision and passion of the team, as well as by collaborating with and listening to wisdom and insights shared with us from the amazing children and families we serve. 
Early intervention and prevention are very important, getting a diagnosis and/or clarity on why a child is struggling can be helpful for gaining support and understanding. We believe we must take care to not allow anyone to feel defined by or limited by a diagnosis or label. There is so much we can do to overcome challenges with the right attitude and support. 
In collaboration with parents, carers and teachers we strive to inspire and empower children to develop their self-esteem building on their strengths, unlocking their potential, learning new skills and strategies for success, and to support their health and well-being, develop their resilience and to enable them to enjoy their precious childhood.  Playing and having fun is at the heart of everything we do at Starjumpz.
Raising awareness of how to support children to become happy, healthy and resilient and to unlock their potential is very important and we strive to contribute to this through social media, educational programmes and workshops. 
Personal experience of overcoming both acute and chronic health conditions using a nutrition, lifestyle and mind body approach has strengthened the value I place on using a holistic approach and so at Starjumpz we bring Functional Medicine and Nutritional Consultancy as well as a range of Psychological services and Neurofeedback together with Paediatric services.
As a Paediatric Occupational Therapist, I have worked in a variety of NHS and independent settings including nursery schools, schools, hospitals, Therapy Centres and residential children's homes. I have been responsible for setting up and developing occupational therapy and multi-disciplinary services. This has included work as Head of Paediatric Occupational Therapy Community Services in Islington, Consultant OT at the Portland Hospital, Senior OT at the Wolfson Assessment Centre and running my own independent practice in London. 
I have worked in South Africa and in Japan where I was chairman of Tokyo International Learning Community, a charity working to set up a school for foreign children with special needs. I have experience of training therapists and speaking at educational events and conferences.
I have worked with children with a wide range of conditions including Sensory Processing Difficulties, Autistic Spectrum Disorder (ASD), Attention Deficit Hyperactivity Disorder (ADHD), Developmental Coordination Disorder/Dyspraxia, Attachment Disorder, Developmental Trauma, Cerebral Palsy, mild to severe Learning Difficulties and children with complex needs.
I have training in many therapeutic approaches including Sensory Integration Therapy, Sensory Attachment Intervention, Portage, Bobath Neurodevelopmental Therapy, Neurofeedback and the Integrated Listening Systems. I am also a trained International Montessori teacher.
I am a member of the Royal College of Occupational Therapists RCOT, and the Sensory Integration Network and am Registered with Health and Care Professions Council HPCP.
Consultant Neurodevelopmental Paediatricians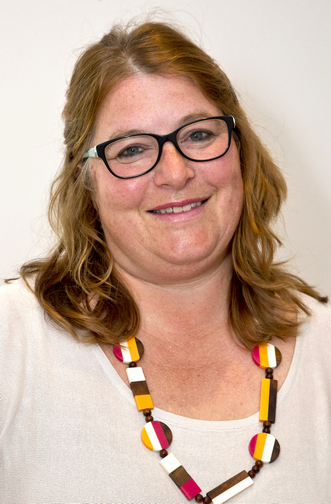 Dr. Georgie Siggers BSc (hons), MBBS, MRCP, FRCPH
Consultant Neurodevelopmental Paediatrician
My undergraduate medical training was completed at Guy's Hospital where I qualified as a doctor in 1993. Since 1995 I have been working as a paediatrician, specialising in neurodevelopment since 2001. I have held several NHS Consultant posts in London and the South East and have received specialist training in undertaking developmental assessments, assessments of children for autism spectrum disorders (including DISCO, ADI and ADOS) and assessments of children for ADHD. My other area of work is associated with adoption and fostering. I have lectured widely, including to an international audience.
From 2013 to 2016 I was employed as a Consultant Community Paediatrician for Kent Community Health NHS trust based at the Homeopathic Hospital in Tunbridge Wells. My NHS duties included general paediatric developmental clinics, assessments of children presenting with a range of behavioural conditions, diagnostic assessments for children with ADHD and or Autism Spectrum Disorders, follow up of children with ADHD, diagnosis and follow up of children with complex disability and safeguarding, Designated Doctor for Looked After Children, Lead for ADHD and Medical Advisor to Adoption. I also had day to day lead clinical responsibility in two local special schools.
I am a member of the Royal College of Paediatrics and Child Health (RCPCH) and an executive and council member of the British Association of Community Child Health (BACCH), member of the British Paediatric Mental Health Group and member of the George Still Forum for ADHD.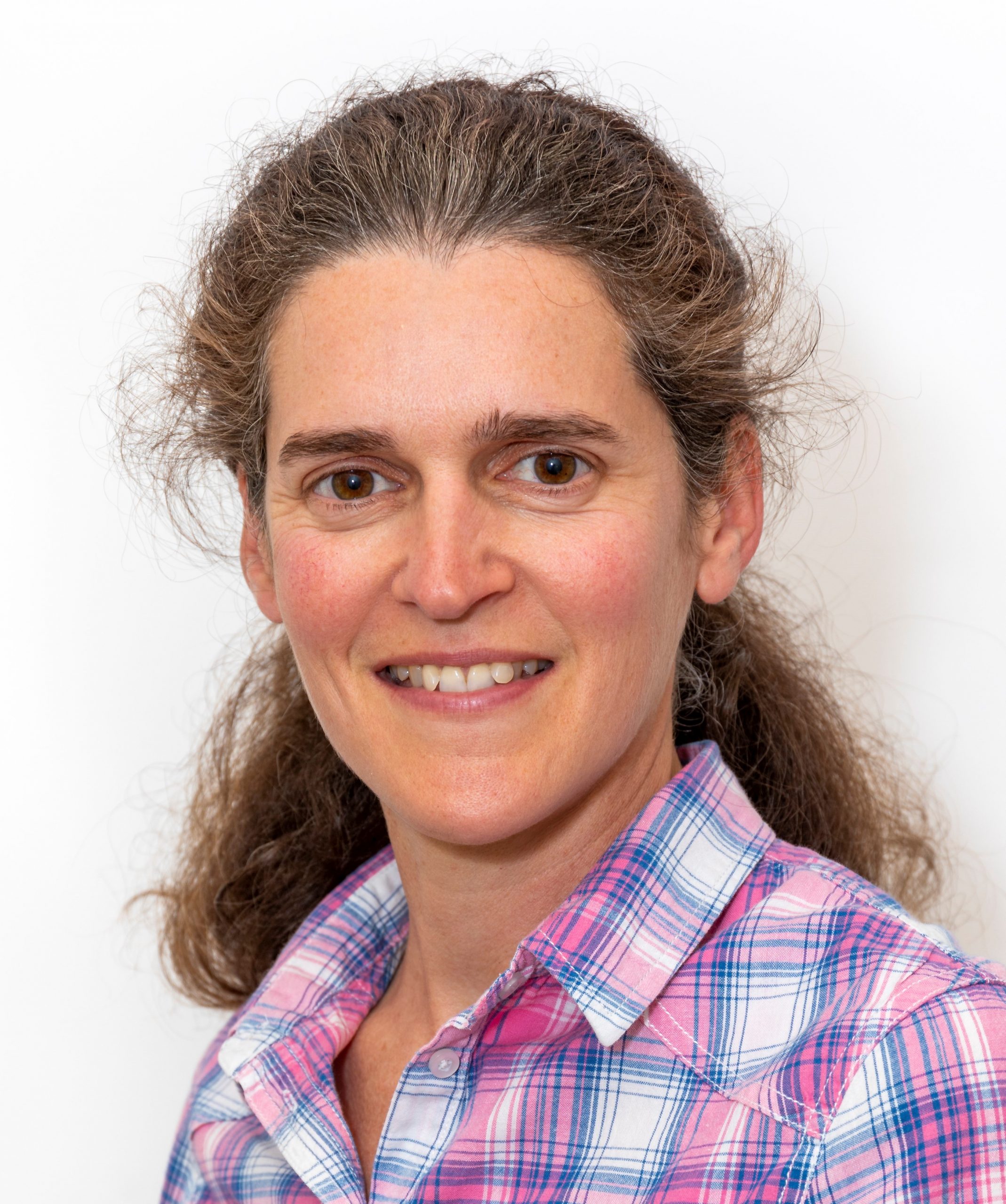 Dr Veronica Leclezio MBChB DCH MRCPCH
Consultant Neurodevelopmental Paediatrician
My undergraduate medical training was completed at the University of Cape Town and Groote Schuur Hospital in Cape Town, South Africa, where I qualified as a doctor in 1994. I worked in paediatrics at Red Cross Children's Hospital and as a GP, in Cape Town, until coming to the UK in 1997. Since 1998, I have been working in paediatric training posts in several specialist hospitals in London and the South East. I completed my specialist training as an acute general paediatrician with an interest in allergy in 2012, since when I have been working as an NHS consultant paediatrician.
I have a special interest in paediatric allergy, and was the paediatric allergy lead for East Sussex. I am a member of the British Society for Allergy and Clinical Immunology (BSACI) and the Surrey and Sussex Paediatric Allergy Group Network.
I have been working as a neurodevelopmental paediatrician in the NHS since 2013, seeing children for developmental and autism assessments. I have had specialist training in undertaking developmental assessments and assessments of children for autism spectrum disorders (including ADI and ADOS). I have knowledge and interest in ADHD, including training through the George Still Forum ADHD Masterclass workshops.
I am a member of the Royal College of Paediatrics and Child Health (RCPCH) and the British Association for Community Child Health (BACCH).
Occupational Therapists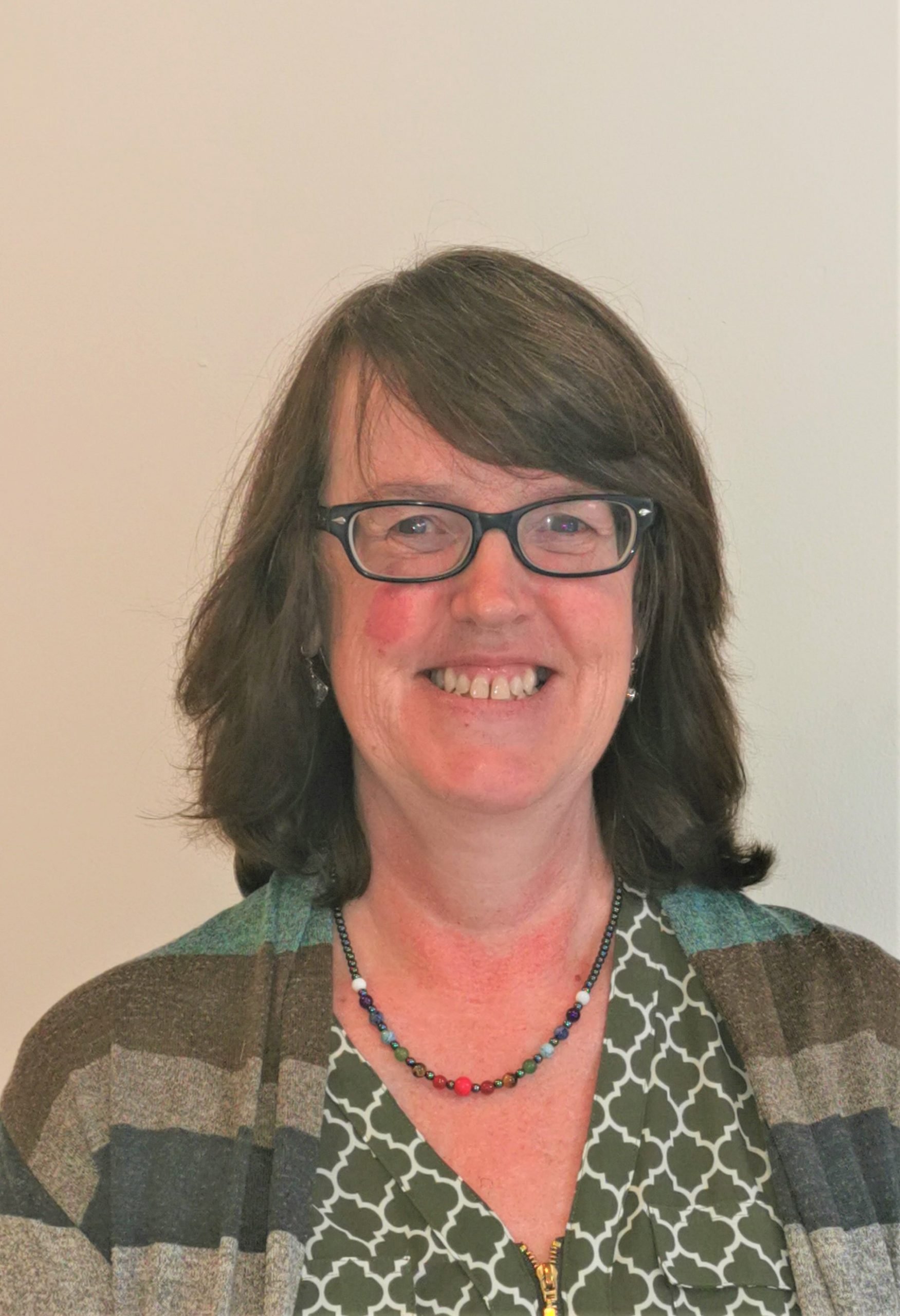 Kim Hydle
Senior Paediatric Occupational Therapist
I trained as an Occupational Therapist at The London School of Occupational Therapy in 1993 and have worked as an Occupational Therapist for 28 years with over 21 years of experience in Paediatrics within school and community settings and in a private clinic in the US.
Before joining Starjumpz in 2020, I worked in the USA in Walton Central School District in Florida covering 5 schools and working closely with teachers and other healthcare professionals. My work included; Carrying out assessments to recommend the best interventions for individual students; Meticulously reviewing records and referrals to determine and implement best intervention methods; In conjunction with the Individual Education Plan team, determined the best treatment plans to meet objectives for independent function and access within the school environment; Consulted with educational staff to implement best methods to achieve IEP goals; Instructed educational staff on adaptations and safe handling techniques; Established and instructed educational staff on sensory diets for individuals and whole classes.
I was the co-owner of an outpatient paediatric clinic in the US, where we provided OT, physiotherapy and speech and language therapies. We used a holistic approach, working closely with community partners and families.
I have experience in working with children with various challenges such as autism, ADHD, Developmental Coordination Disorder/dyspraxia, sensory processing issues, developmental delays and in developing therapeutic home programmes for clients and their families.
I am skilled in evaluating and providing treatment to children with varying disabilities. Proficient in programme leadership, team development and training. Accomplished in standardized assessments, planning interventions, and assessing progress.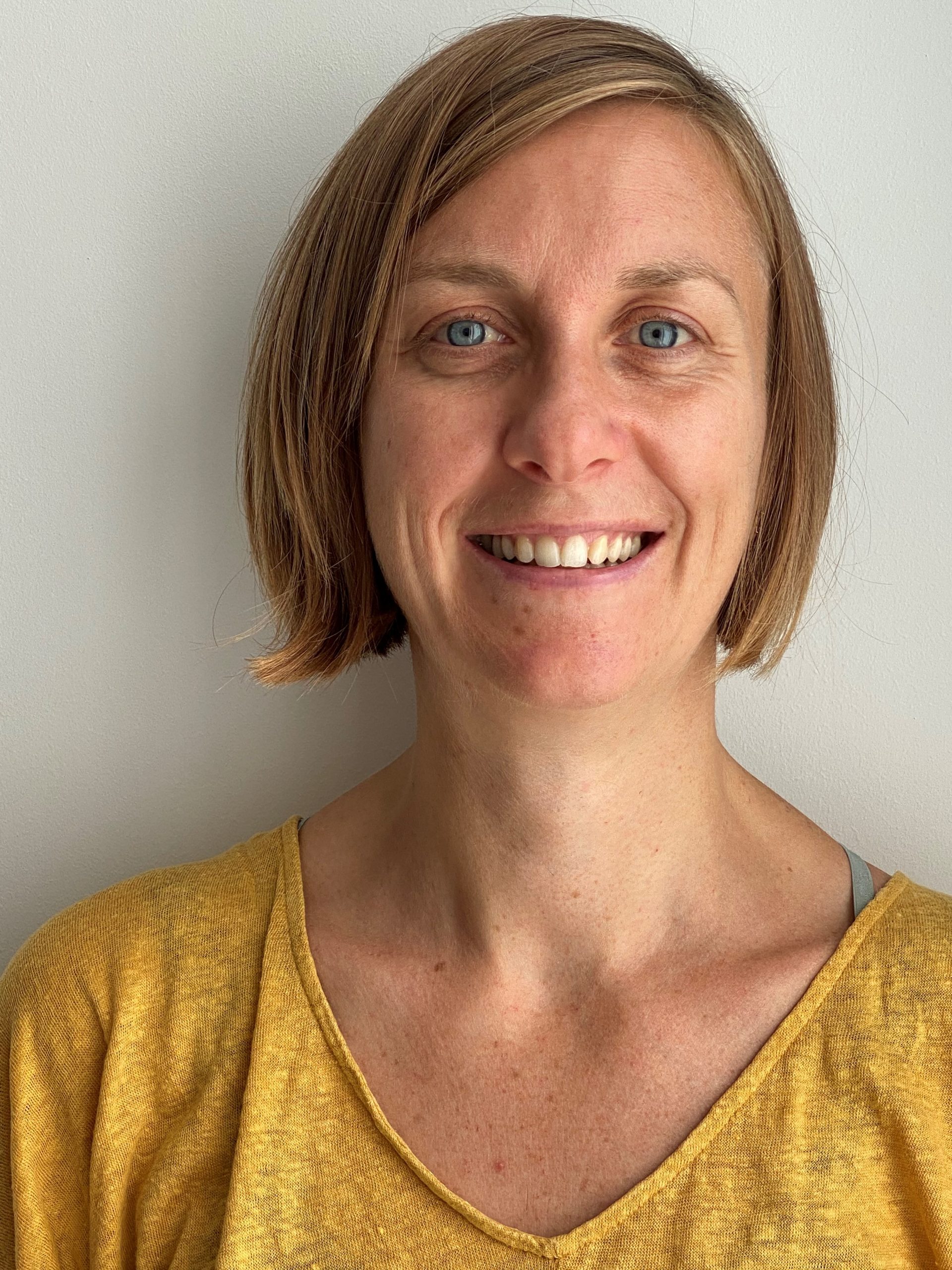 Melissa Spurling Purkis
Paediatric Occupational Therapist
I joined Starjumpz in 2020 and love being part of a close multi-disciplinary team. I have worked for 6 years as an Occupational Therapist with children with a wide range of neurodevelopmental conditions in the UK as well as in India. I also have experience working in a Community Paediatric Team.
In India I worked with the Balamurugan and Pushpurani Special Schools RUADT Trust. My work included; Managing a caseload of 100 plus children with a variety of physical and cognitive conditions over two school sites; Working with children with sensory needs, Autistic Spectrum Disorder (ASD) ADHD, hemiplegia and cerebral palsy; Assessing, creating interventions, goal planning and reviewing these children with very limited resources, time and barriers in communication; Supporting and training an OT assistant to run groups independently; Delivering comprehensive training to school staff; Carrying out home visits and giving recommendations to parents; Empowering children and their parents to get involved in their OT journey; Setting up groups to work on activities of daily living and fine and gross motor skills; Explaining sensory regulation and giving advice and strategies to teachers and parents to help manage children who presented with sensory needs; Advocating for the children's voices to be heard.
I have training in the following: Goal setting approaches (GAS, SMART, COPM, PEGS); Beacon House Developmental Trauma Level 4; Cognitive Orientation to Occupational Performance (COOP approach); Sensory Diet training; Safeguarding Children Level 3; Motivational Interviewing; Makaton; Alert Programme/Speed Up Handwriting programme; Children's Yoga Course.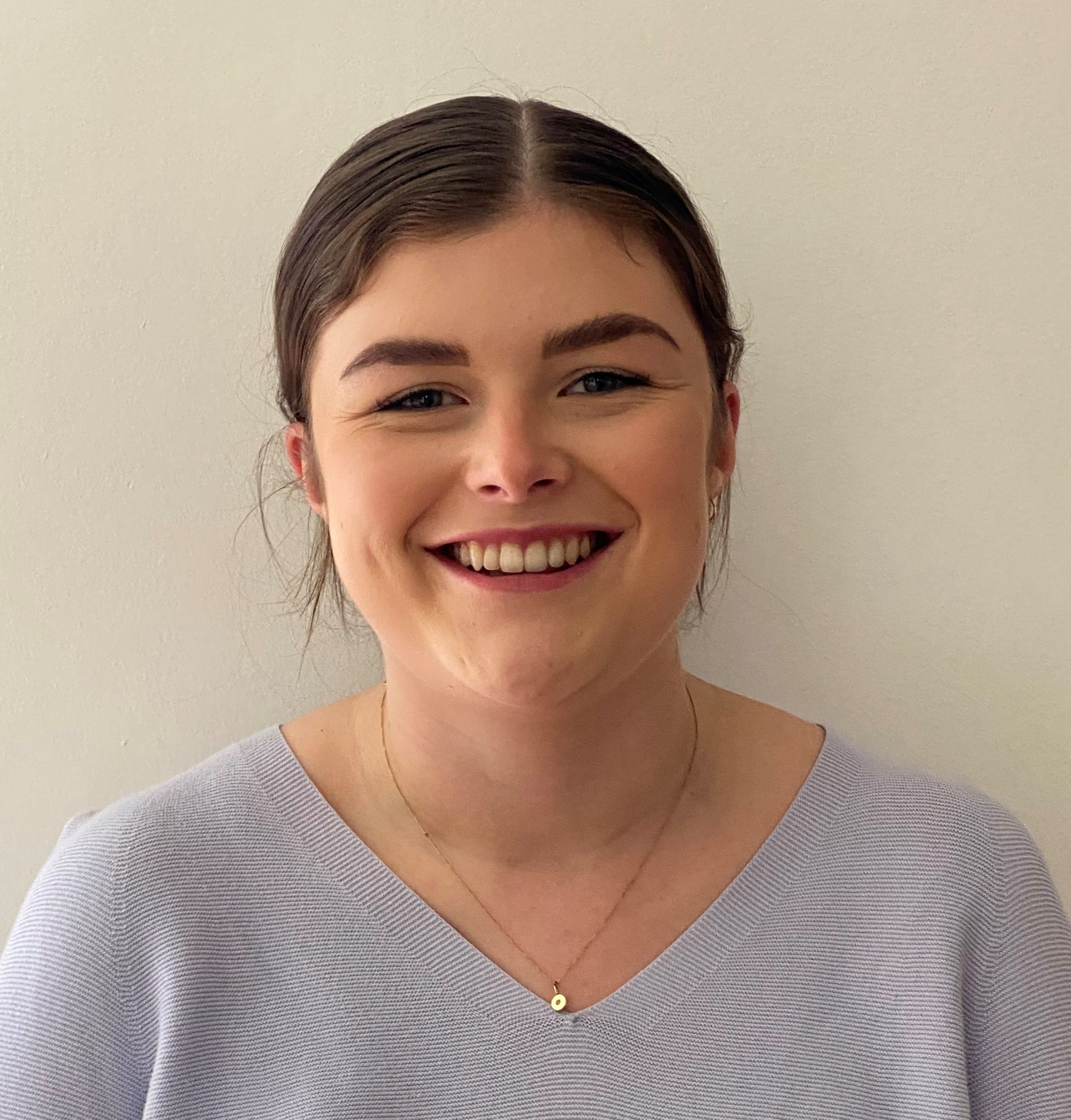 Jessica Forge
Paediatric Occupational Therapist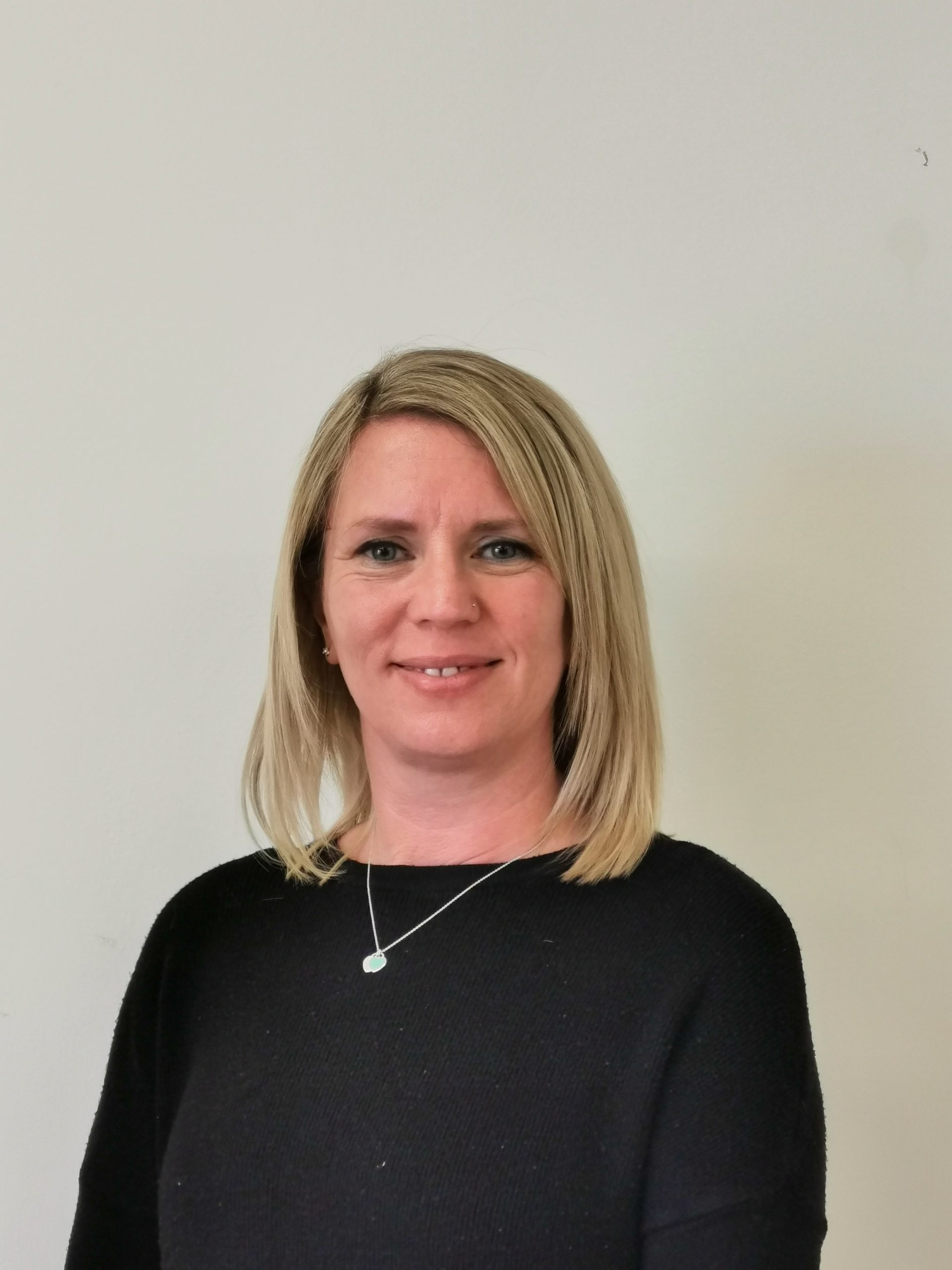 Shelly Whybourne
Paediatric Occupational Therapist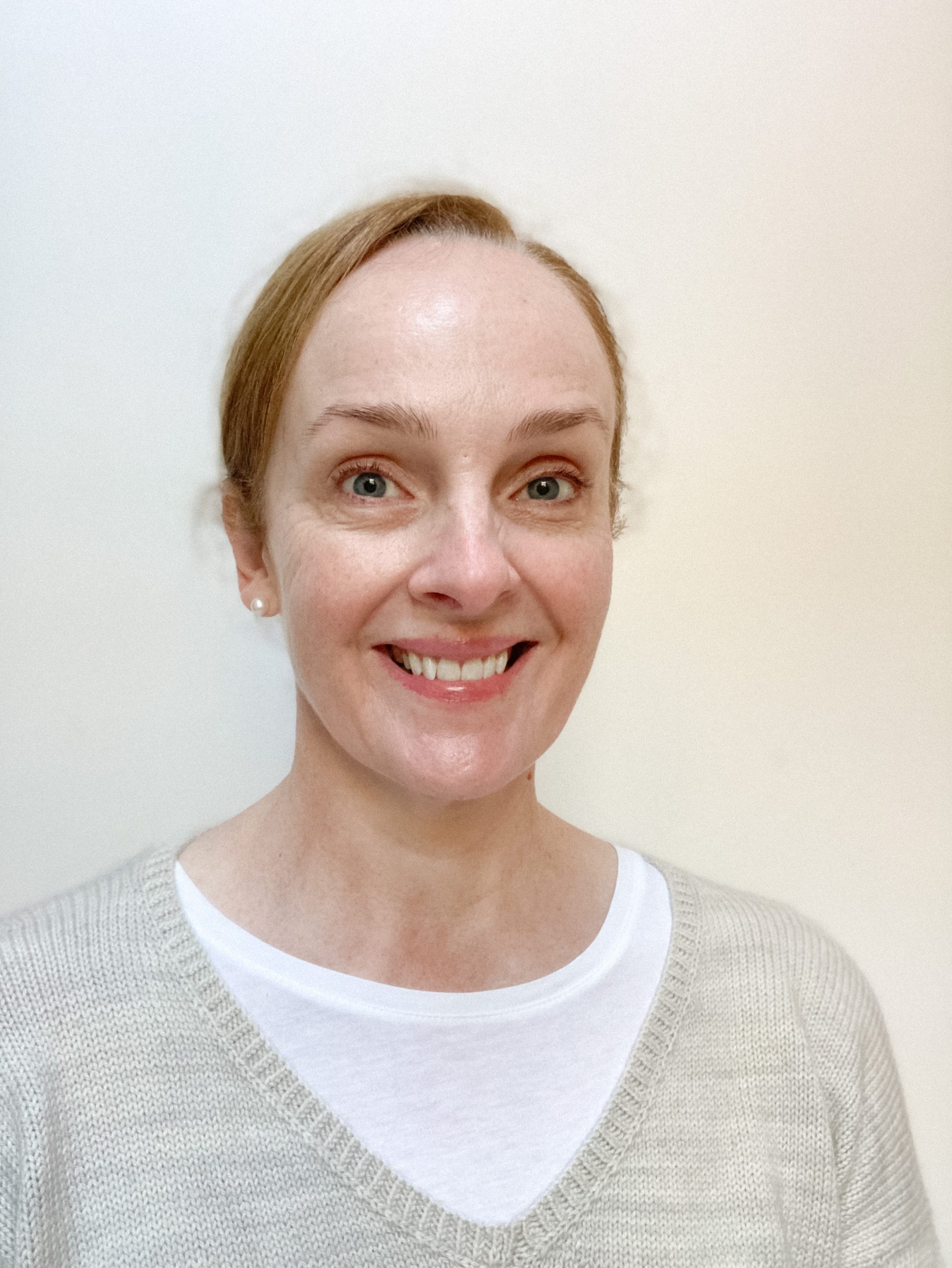 Dr Deanna Gibbs
Paediatric Occupational Therapist
I trained as an occupational therapist in Sydney, Australia and since 1994 have worked predominantly in paediatric and neonatal settings in Australia, Ireland and the United Kingdom. I have worked in a mixture of acute and community paediatric settings working with diverse caseloads such as neonatal intensive care units, growth and development clinics for infants and young children at risk of delay, and children with acute brain injury. During that time I have spent 4 ½ years working in a community context with children 0-16 years with a range of neurodiverse conditions including attentional concerns, sensory differences, developmental co-ordination disorder and autism spectrum disorder.
In the latter part of my career I first moved into leadership roles, managing occupational therapy services at two tertiary children's hospitals in Ireland and Australia. I then pursued further research training and undertook doctoral work exploring parenting occupations in neonatal intensive care settings. I remain involved in post-doctoral research focusing on parent well-being, engagement in caregiving and parent self-efficacy in the NICU. In 2018, I was awarded a Merit Award from the Royal College of Occupational Therapists UK in recognition of the contribution of my work to neonatal occupational therapy.
I joined Starjumpz in 2019 to remain engaged in the delivery of direct occupational therapy clinical services to children and families alongside my research work, and very much enjoy being part of a vibrant multidisciplinary team.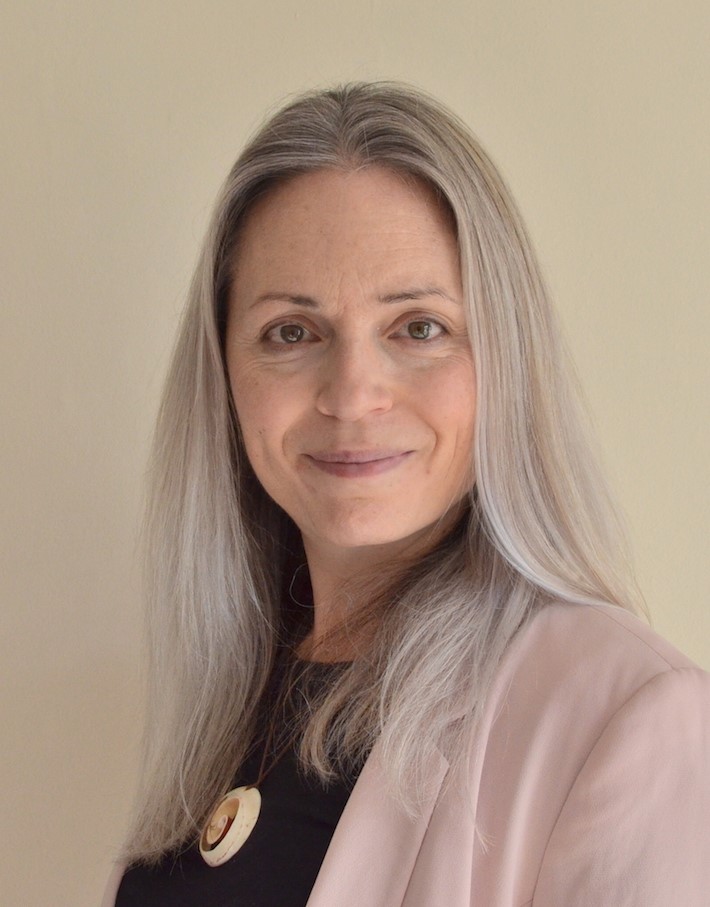 Tonya Potter
Paediatric Occupational Therapist
I qualified as an Occupational Therapist at Brunel University in London in 2004. I have worked as an Occupational Therapist for various services within Learning Disabilities, Adult Mental Health, and Children and Young People's Mental Health Services. I joined Starjumpz in 2018 and have been working in schools and in the community with children and young people with a wide range of neurodevelopmental conditions.
I have experience working in many schools and I am interested in supporting children and their families in overcoming barriers to learning through using a Sensory Integration approach, as well as my wider Occupational Therapy skills. I have a Post Graduate Certificate in Sensory Integration from the University of Ulster. I conduct therapy in outside spaces such as parks and playgrounds for some children in response to changing needs.
I am a certified provider of specialist interventions such as Astronaut training a Sound Activated Vestibular-Visual Protocol, and Building Blocks for Sensory Integration which addresses primitive reflexes.
I am passionate about redressing mental health inequalities and valuing neurodiversity in my work with people of all ages and I can offer certain assessments and intervention remotely using telehealth. I have a wealth of experience in working with people with complex presentations and with a range of diagnosis and my approach is always one of respect for individual needs and interests above a 'prescribed' style of intervention.
Speech and Language Therapists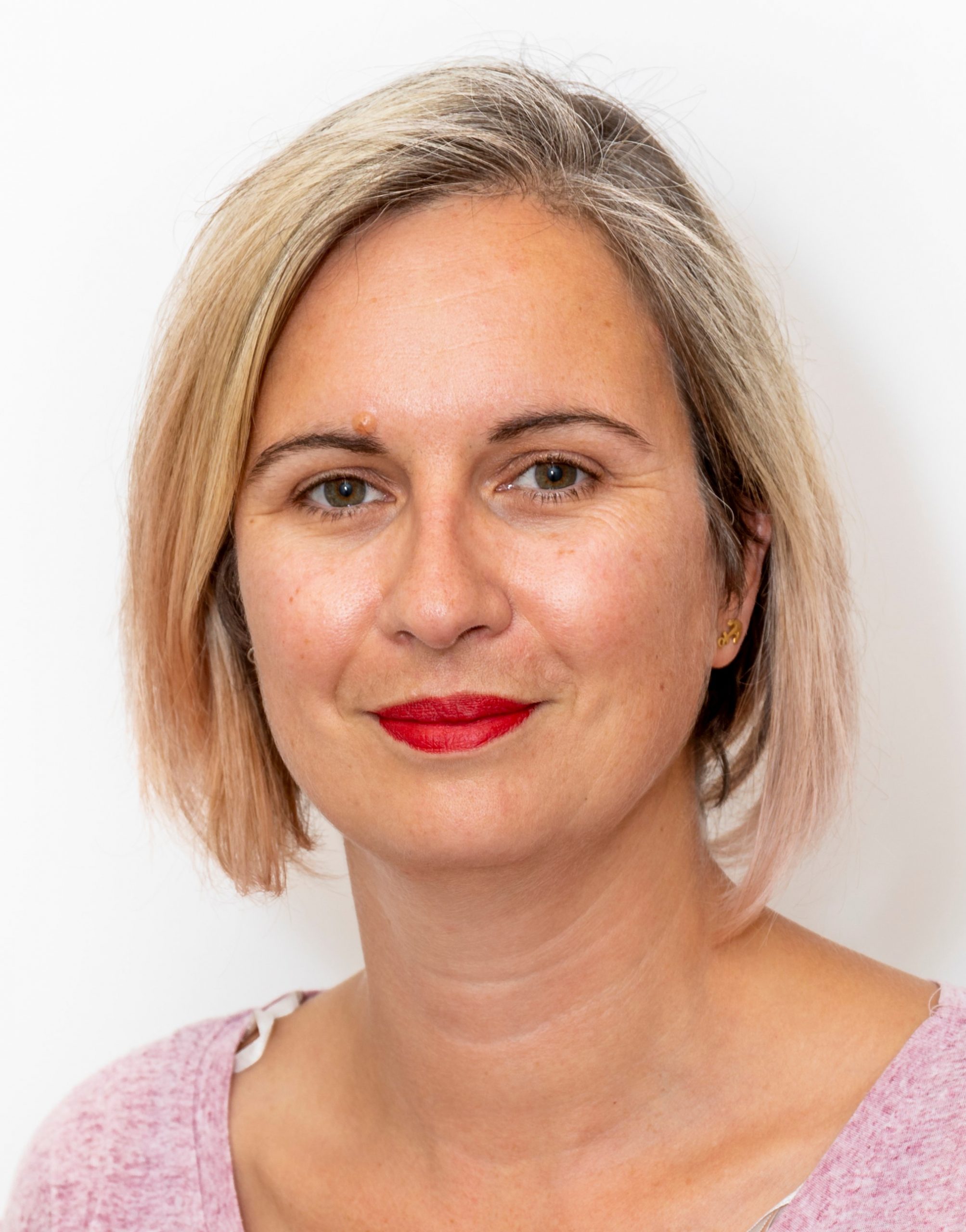 Liz Van Graan
Lead Specialist Speech and Language Therapist
I joined Starjumpz in 2014 and I have enjoyed contributing to the development of the services as Lead for the team of therapy specialists. I have extensive experience working with a wide range of children including Autistic children with moderate learning difficulties, Dyspraxia, articulation/ phonological disorders, language disorders, attachment and anxiety difficulties, ADHD and acquired brain injuries. I have also worked with children with Dysphagia, training staff and setting up eating and drinking programmes. I am trained in the SOS sensory feeding approach. I have run social communication groups and Lego Therapy groups and now work with children and young people to develop their understanding of neurotypical social skills and communication, perspective taking and self advocacy. I have experience working within both mainstream and specialist schools and nurseries.
I have experience in assessment of children for EHC plans and in writing reports for tribunals. I have also worked as a registered intermediary, assessing vulnerable witnesses, with or without difficulties to inform and support the police during interview. I also supported witnesses during court proceedings whilst giving evidence.
I am always seeking new challenges to develop myself. I enjoy seeking solutions to problems and difficulties and supporting others through them. I like finding new ways to work to benefit my practice and my clients.
I have worked as a Speech and Language therapist since qualifying in 2001. I am a member of the Association of Speech and Language Therapists in Independent Practice (ASLTIP) and the Royal College of Speech & Language Therapists (RCSLT). I am also recognised by the Health Professions Council (HPC).
BSc (Hons), MSc, post graduate qualification in Dysphagia.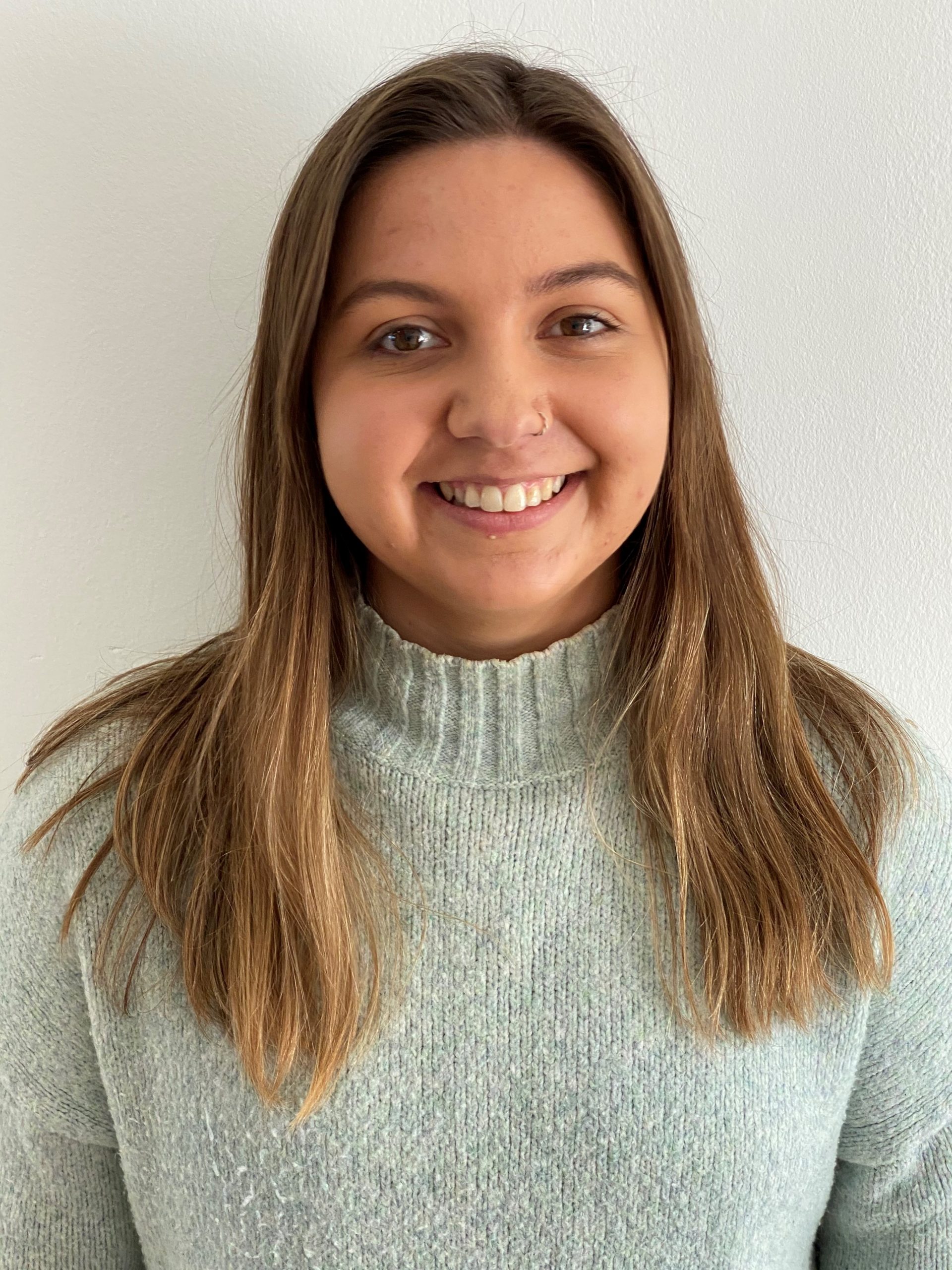 Florence Fanthome-Hodgson
Paediatric Speech and Language Therapist
Before joining Starjumpz I worked at in a Specialist Independent School for children and young people with Social, Emotional and Mental Health difficulties including ASD, ADHD, Anxiety and Attachment difficulties. Since a young age I have always had a passion for working with children and young people with complex communication needs and have a particular interest in working with people with learning disabilities.
I am trained in the ADOS assessment for Autistic Spectrum Disorders and I conduct these assessments alongside Neurodevelopmental Paediatricians as part of the Diagnostic Assessments at Starjumpz. I have been responsible for planning and running the Starjumpz social communication and Sensory Groups with Melissa OT at Starjumpz.
I have experience assessing children and young people with speech, language or social communication difficulties; Devising and delivering therapy plans and supporting student's language needs in schools so they can access the curriculum fully; Running 1:1 and small group sessions as well as in-class support/observations; Engaging in a multi-disciplinary team to create shared goals and enable students to reach their potential in school; Contributing to EHCP annual reviews and writing regular reports to show therapy progress.
I have worked as Manager of Maidstone Mencap's Youth Club responsible for: Organising and running of the youth club, staff and activities; Safeguarding and liaising with parents/carers; Carrying out daily risk assessments and individual behavioural plans; Creating a communication friendly environment with visuals, PECS and ensuring all staff have a basic knowledge of Makaton.
I qualified as a Speech and Language Therapist BSc (Hons) in 2019 from Birmingham University.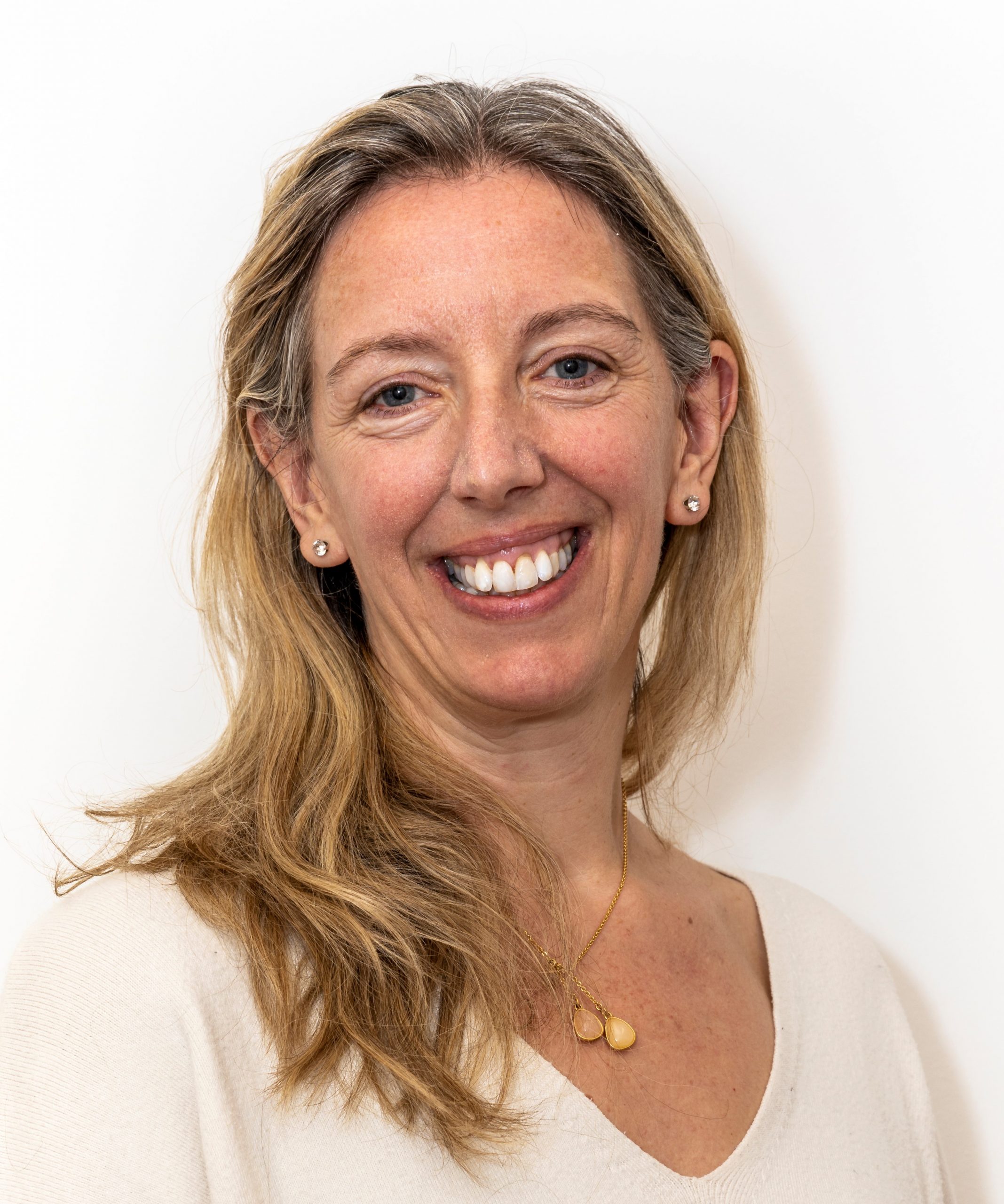 Clare Lucas
Paediatric Speech and Language Therapist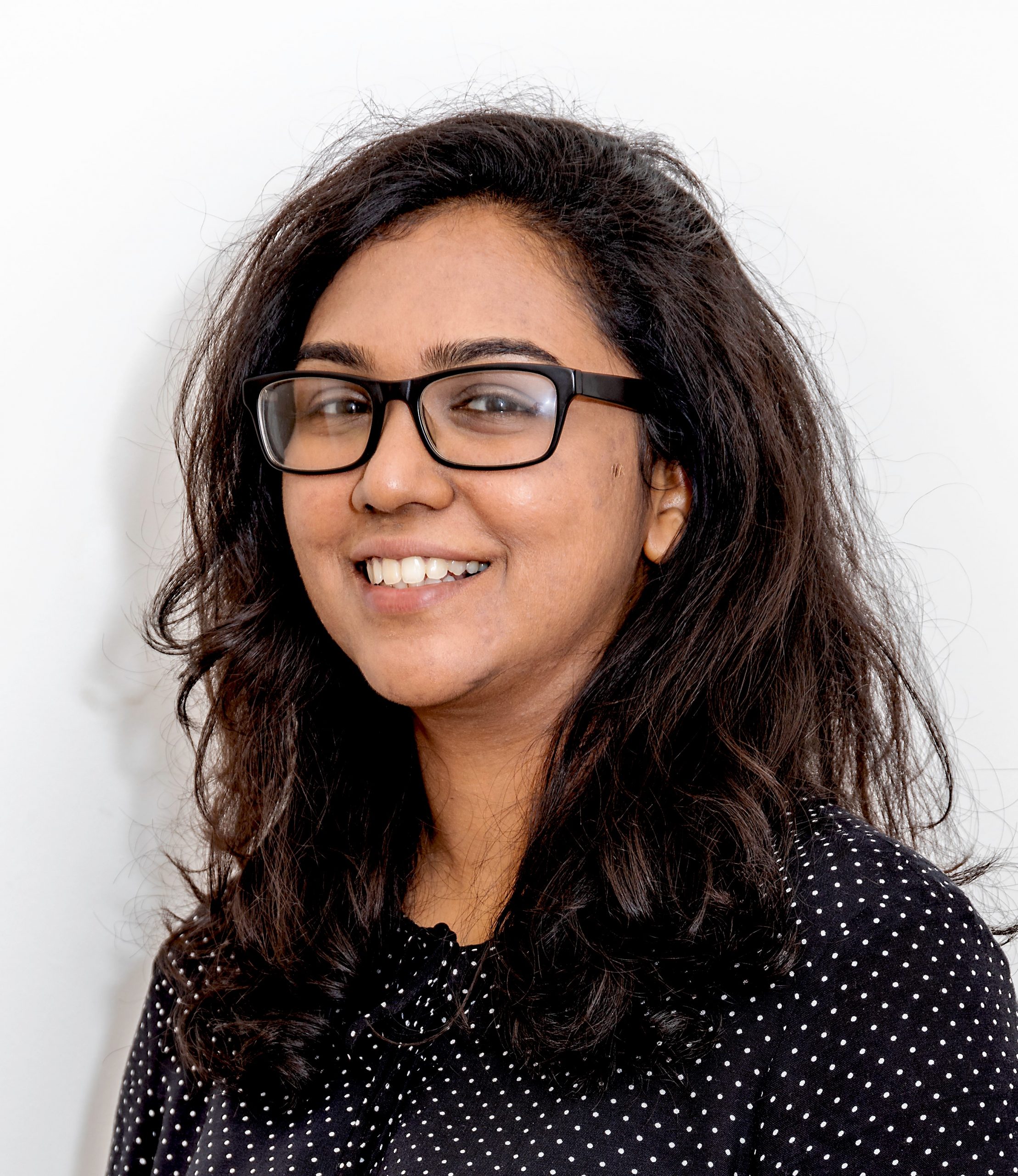 Eunice Chrysolite
Paediatric Speech and Language Therapist
Physiotherapist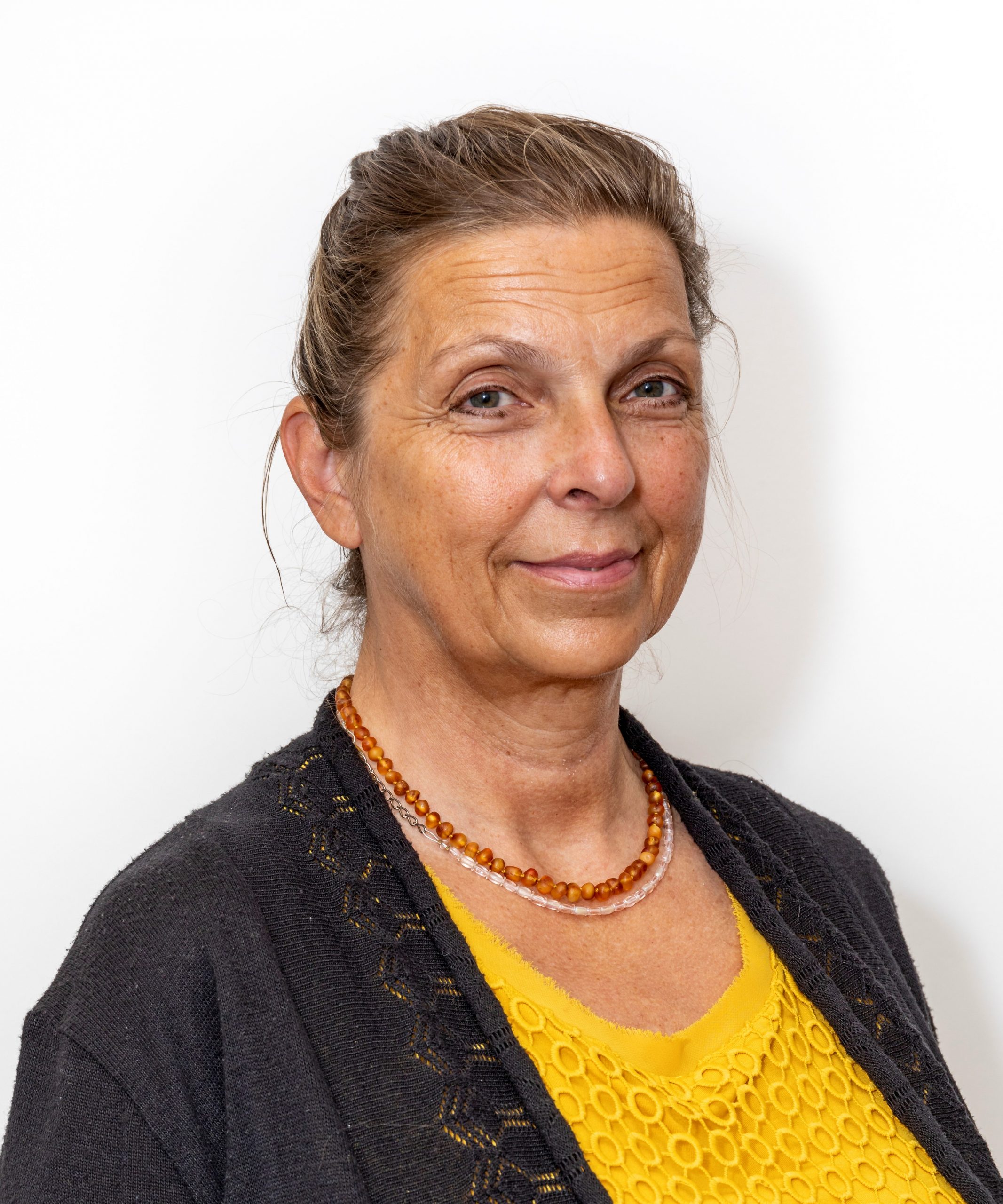 Elke Mondeh
Paediatric Physiotherapist
I have worked as a Physiotherapist specialising in Paediatrics for 28 years in a variety of settings. In addition to working at Starjumpz, I currently work at the Cromwell Hospital in London, as well as working for the West Sussex Community Trust in a special school. I have worked with Starjumpz and formerly Christmas Children's Clinic for more than 12 years. I work closely with parents and teachers to maximise the benefit of therapeutic input and I enjoy working within a multidisciplinary team.
My experience includes: General Paediatric Physiotherapy based on neuro-developmental intervention covering a variety of conditions; Cerebral Palsy and any diagnosed and undiagnosed syndromes; Global and developmental delay; Orthopaedic problems; Juvenile Arthritis; Dyspraxia; Experience of treating SDR (selective dorsal rhizotomy) including use of Functional Electric Stimulation and Galileo Therapy to strengthen muscles and close working relationship with Paediatric Orthotist for appropriate provision of orthotics post-surgery; Galileo therapy to enhance bone density and counteract Osteoporosis in children with Cerebral Palsy and Brittle Bone Disease; Assessment for suitability of Lycra garment as part of treatment; Integration of Sensory Integration in order to enhance sensory processing in children with reduced and less physiological gross motor mobility which is the case for all children with the diagnosis within the Cerebral Palsy spectrum; Occupational Therapy/ Physiotherapy joint assessment / treatment
I am experienced in a wide range of therapeutic approaches including the Bobath neurodevelopmental therapy, Psychometric Treatment, Sensory Integration Therapy, Dyspraxia, Othotics, MOVETraining and treatment of Neonatal Clubfeet. Muscular Skeletal approaches; Manual Therapy, Functional Kinetics, Scoliosis Treatments by Lehnert-Schroth and Vojta, Myofascial Release. Electrotherapy treatment; Advanced FES by Otto Bock, FES for facial paralysis.
Other approaches; Reflective Breathing by Scharschuch-Haase, Stemmfuehrung by Brunkow, PNF Foundation Course, Halliwick Hydrotherapy, Feldenkrais, Reflexology, Kinesiotaping. I have studied Acupuncture completing a Foundation Course.
My professional memberships include: British Association of Bobath trained Physiotherapists; Medico-Legal Association of Chartered Physiotherapists; Association of Paediatric Chartered Physiotherapists; Association of Chartered Physiotherapists in Neurology; Sensory Integration Network.
Neurofeedback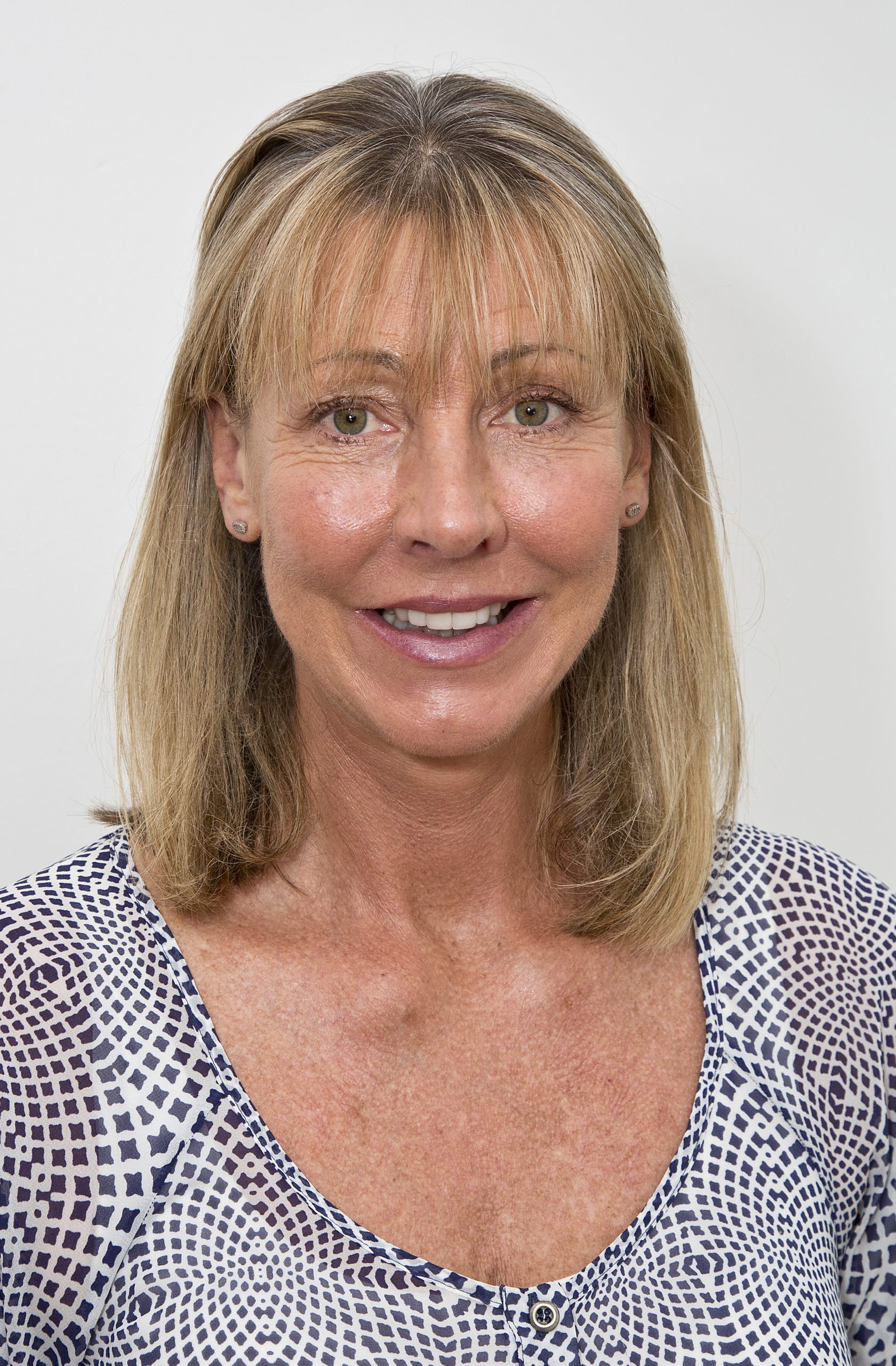 Lou Whitehorn
Paediatric Occupational Therapist and Neurofeedback practitioner
I qualified as an Occupational therapist in 1980. I have worked extensively in the field of Paediatric Occupational therapy, assessing and treating children of all ages with a wide range of conditions. Prior to working at Starjumpz, I worked in the paediatric department at St Mary's Roehampton and at Hopscotch Childrens Therapy Centre in Harley Street London.
Earlier in my career I worked in neurology at Rivermeade Rehabitation Centre in Oxford and The Neurosurgical Unit at The Maudsley Hospital in London. I also worked as a community Occupational Therapist for Camden, Hammersmith and Fulham and Westminster Social Services, treating adults and children with physical disabilities in the community. My work has also included the training of Occupational therapists and other professionals. Having trained with Jo Brett in Oxford, we have worked together for many years and now are enjoying developing holistic services at Starjumpz.
I am passionate about my work which has included treating children and adolescents with a wide range of difficulties including Dyspraxia, Autistic Spectrum Disorder, ADHD, Sensory Processing Disorders, DCD, adopted children, learning difficulties, Developmental Delay, Cerebral Palsy and complex needs.
I am trained in many therapeutic approaches including Sensory Integration Therapy and the Integrated Listening System. I am also a Neurofeedback practitioner and provide this therapy at Starjumpz.
Functional Medicine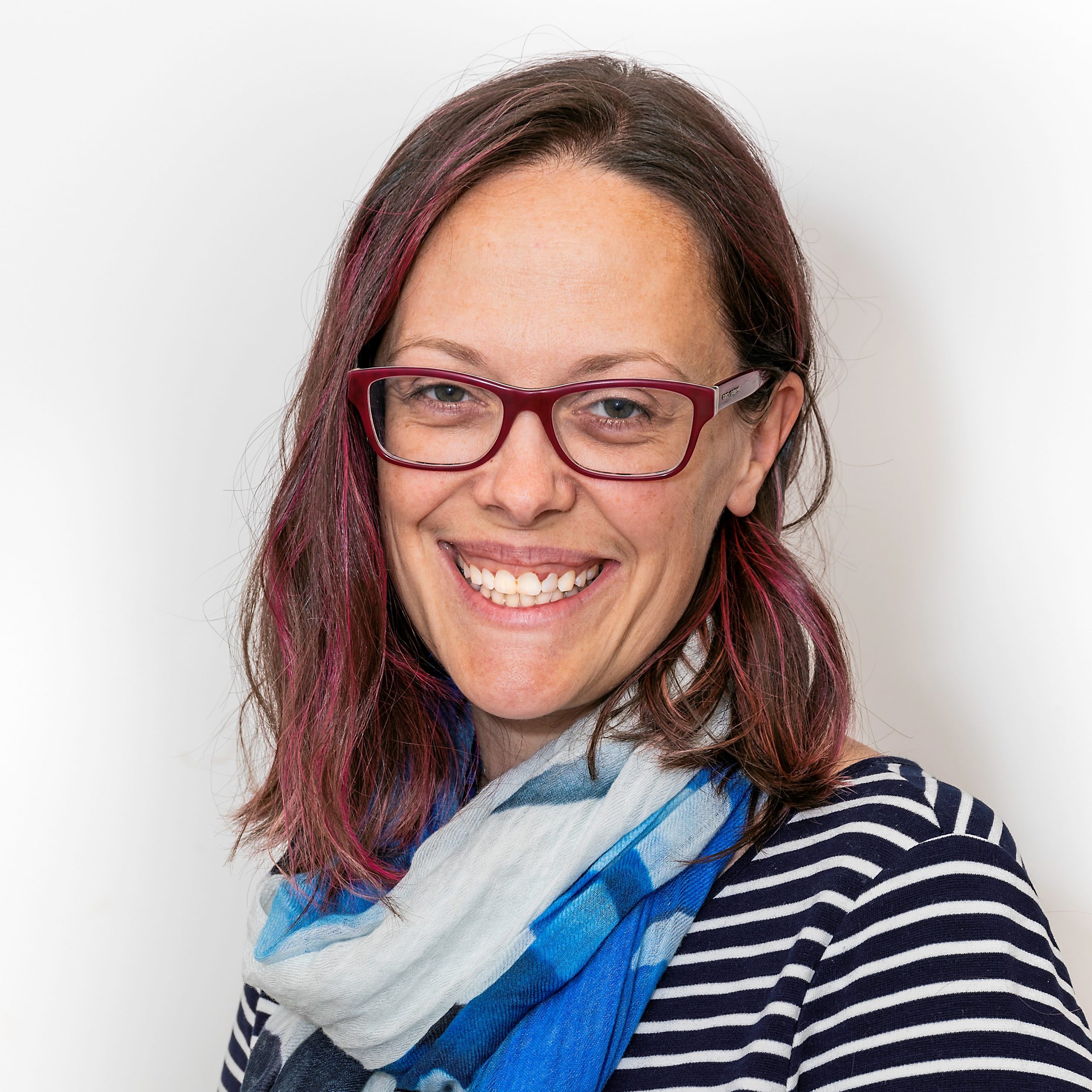 Dr Liz Corcoran MBBS MRCPsych
Functional Medicine Practitioner
I have a passion for empowering people to restore their health through changing how they interact with their world. Through my own and family members' struggles with health I was led to Functional Medicine. I graduated from the Royal Free University College London in 2005 and am a member of the Royal College of Psychiatrists. I pursued further education in Functional Medicine as a means to 'come alongside' my clients to help them make changes and improve their health. I am the chair of the Down's Syndrome Research Foundation, the UK's only medical research charity for the needs of people with Down('s) syndrome. My drive to help people with Downs Syndrome is from her love of her brother David who has DS.
My medical specialities are Lifestyle Medicine, Psychiatry, Public Health and Preventative Medicine. Functional Medicine aims to help people with chronic (long term) conditions providing guidance to improve their global health (mental and physical) through changing their lifestyle. Working in conjunction with a Clinical Nutritionist and other specialists where appropriate such as Health Coach and Psychotherapist we can deliver a complete package to improve long term health through diet, lifestyle and therapy if needed. I can also refer to other specialists at Starjumpz such as OT, SALT, Neurofeedback Specialist or others as needed. My service is not a replacement for the individual's primary care GP or Psychiatrist but is an 'add-on' to improve health in the long term.
I have professional memberships with the GMC, Royal College Psychiatrists, Independent Doctors Federation, International Society for Nutritional Psychiatry Research and the British Society for Ecological Medicine.
Clinical Nutritionist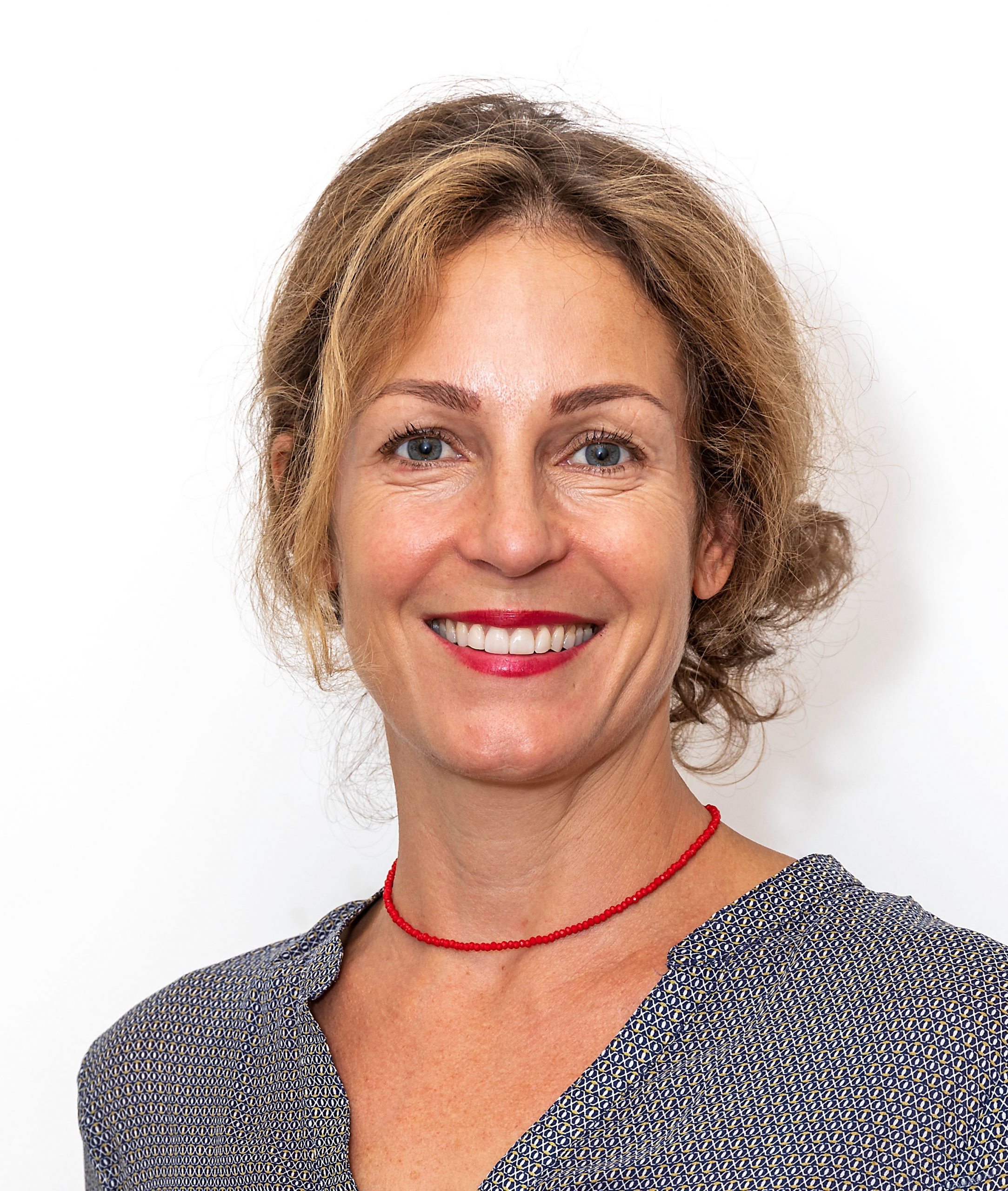 Abir Hamza-Goodacre
Clinical Nutritionist & Naturopath BSc (Hons), MSc, mBANT, CNHC Registered
I have 12 years' experience in the field of nutrition and I offer a personalised, evidence¬ based approach to health through Nutrition and Lifestyle Medicine. My areas of special interest are gut health, nutrition interventions for children with developmental challenges, autoimmunity, Type 2 Diabetes, energy disorders and health issues associated with lifestyle factors such as stress and poor sleep.
I offer consultations and follow ups and nutrition and lifestyle packages. I am also able to offer and deliver nutrition/cooking courses and talks/ workshops. I gained my degree in Nutritional Therapy from the University of Wet London and I hold an MSc in international poverty and aid work, specialising in community-based projects. In 2019 I was appointed Director or Community & Partnerships at the British Association of Applied Nutrition & Nutritional Therapy (SANT), and was also awarded the Volunteer of the Year. I am also a 200-hr YogaWorks Certified Instructor.
Clinical Psychologist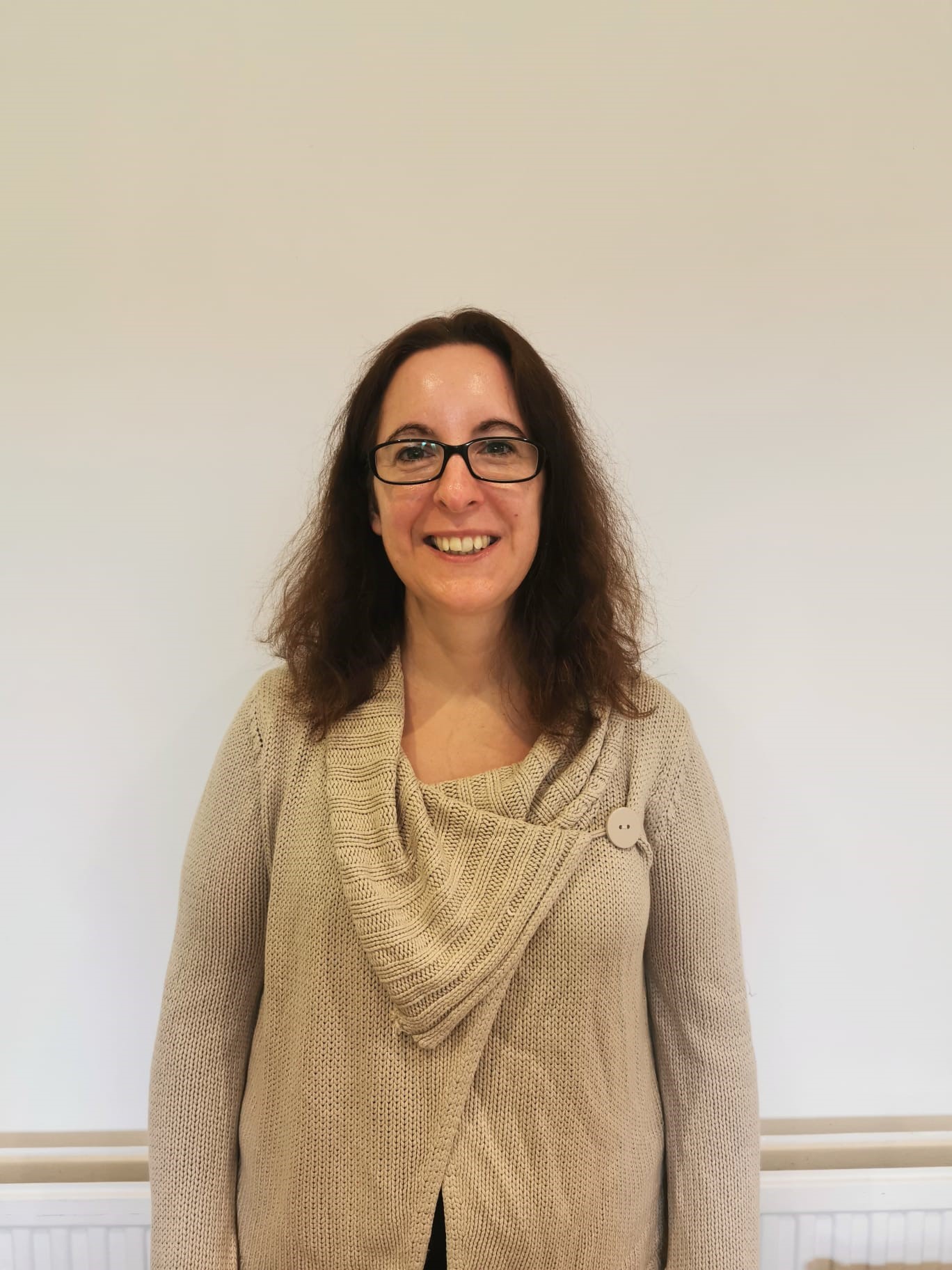 Dr Tanya Mellor
Clinical Psychologist
I gained my doctorate degree in Clinical Psychology from the University of East London in 2010. In addition to my work at Starjumpz carrying out Diagnostic Neurodevelopmental Assessments, I work in a Learning Disabilities Team in Kent. I have previously worked at the National Autistic Society, Lorna Wing Centre carrying out assessments with a multidisciplinary team for Autistic Spectrum Disorder.
I have experience working in London with Children and Young People who have Learning Disabilities where my work included: Working with children (0-19 years) with mild to profound learning disabilities, and their families; Carrying out direct and indirect clinical work utilising behavioural and narrative approaches; Completing urgent risk assessments and screening referrals; providing a specialist psychological perspective in the context of multi-disciplinary and multi-agency teams within the CAMHS including teaching, training, consultation and supervision to other staff groups; Contributing ideas for protocols and service development, with responsibility for taking a lead role in their development and implementation (e.g. Outcome Measures, PBS pathway) within the wider team.
I have also worked at the Hackney Ark, Child Development and Disability Service in Homerton where I worked with children (0-19 years) with developmental, neurological and physical disabilities, their families and professional staff within the multidisciplinary and multi-agency teams. I co-facilitated 'Teen Troubles' parenting group for parents of teens with ASD and completed the ADOS training and carried out specialist multidisciplinary diagnostic assessment and intervention for children with ASD. Co-facilitated post ASD diagnostic parenting groups and workshops on various topics such as feeding and conducted specialist play-based assessments as part of paediatrician led neurodevelopmental clinics.
As a trainee Clinical Psychologist I gained experience in Mental Health and Social Care, which included working in a Behaviour and Family Support Team with children 5-17 years old with learning disabilities. I co-facilitated training for respite staff on issues such as sexuality and managing challenging behaviour. I have also worked as an Assistant Psychologist with a Child and Adolescent Mental Health Service, and in a Child Development service.
Psychotherapists, Play Therapists and Cognitive Behaviour Therapists CBT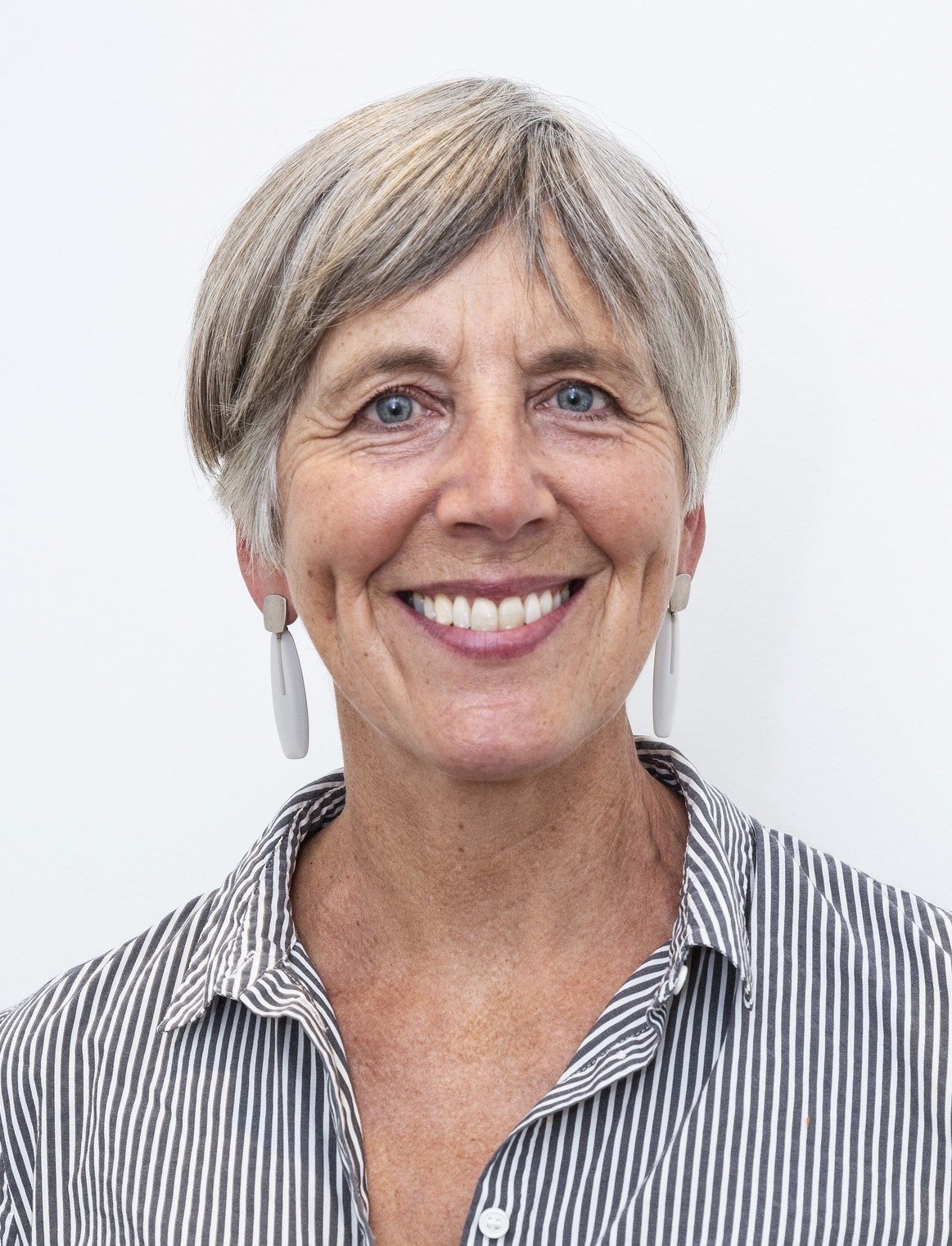 Elizabeth Wickham
Integrative Child and Adolescent Psychotherapist
I am a UKCP registered Integrative Child and Adolescent Psychotherapist and supervisor experienced in working individually with children up to age of 18+ and their families, with a focus on developmental and emotional trauma. Central to my training and my current practise is the use of the creative arts. This includes drawing and painting, storytelling, role play, puppetry, sand tray and 'developmentally' appropriate games for younger children and their carers using the Theraplay model. Many children feel more comfortable using creativity and 'line making' to make sense of their inner world and I feel that this approach to working with children of all ages can often put them at their ease and reach out more powerfully than words.
Working closely with autistic children at a Specialist Needs Secondary School during my 3-year training, I qualified with an MA in Child and Adolescent Psychotherapy from the Institute in Therapy and Education (IATE), Islington in 2006. The following 11 years were spent working full time as part of a multi-disciplinary team at Family Futures, in Islington, London, an independent therapy service, offering post adoption family support. I was trained in the Theraplay model; a model devised in the States to support young individuals who, through early experiences of neglect and lack of parenting, missed out on early developmental stages of dyadic (1:1) play. I also have a wide experience of supporting Life Story work with adopted children and their adoptive families.
Since 2015 I have worked with children independently and in 2019 I joined Starjumpz. A number of my clients are adopted. My practice includes working with the following areas of difficulty: Self-esteem – a low sense of self and self-identity; Eating issues such as anorexia and bulimia; Gender issues; Bullying and peer friendship issues; Difficulties arising from early childhood traumas such as neglect, emotional, physical and sexual abuse; Family and relational issues stemming from abandonment, separation, bereavement and divorce; Anxiety and depression.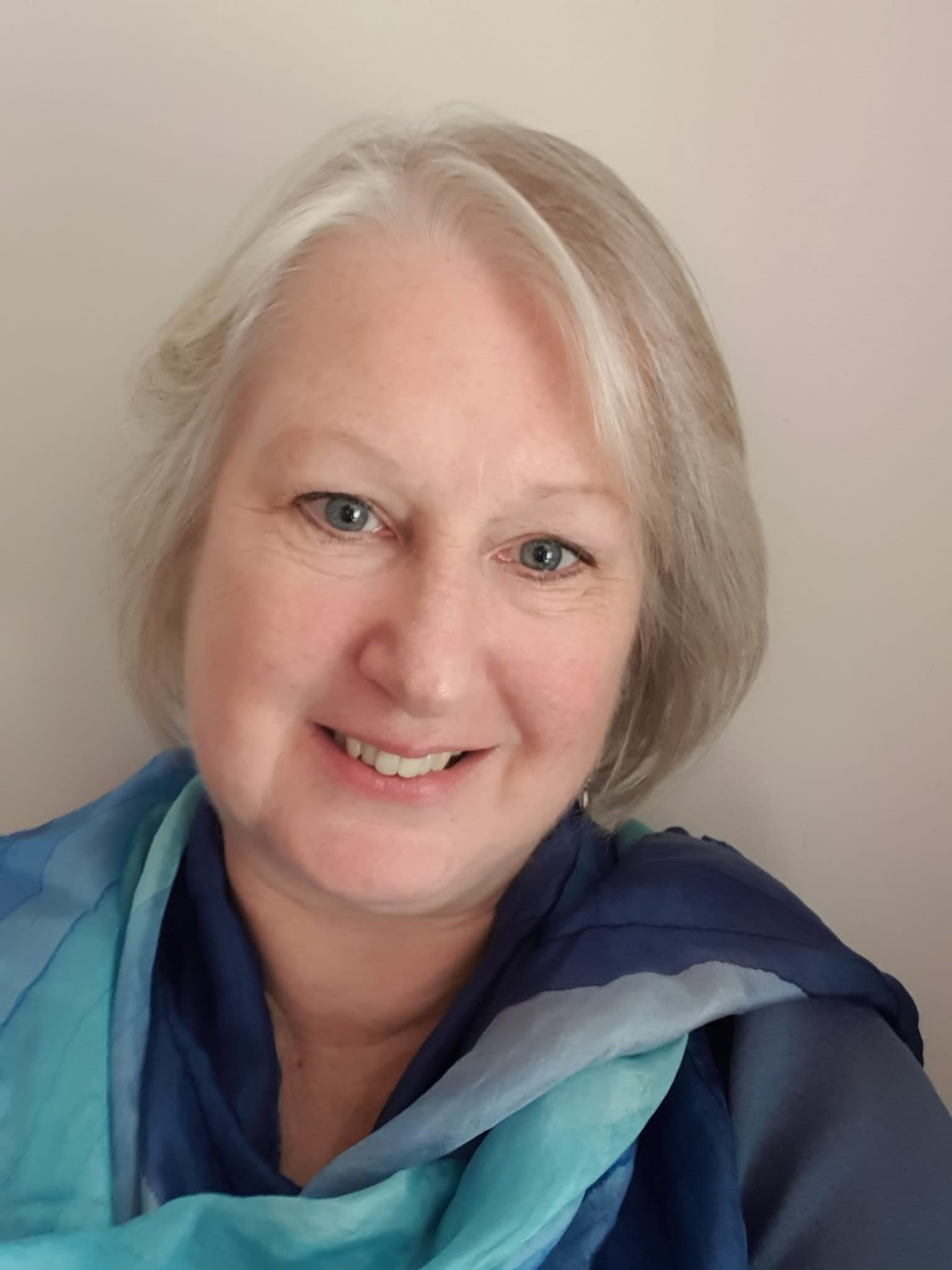 Viv Whitby
Play and Creative Arts Therapist
I have 40 years of experience working with children in the public sector and in schools. During my years of working with children I recognised that there was a need to address emotional issues and mental wellbeing as many children were simply falling through the gaps. This together with my lifelong interest in children and creative arts inspired me to train as a Play Therapist in 2012.
My approach is child focused and I bring a wealth of experience and knowledge to my work, alongside a patient, creative, kind and insightful personality. I use a vast range of creative activities which engage the child and encourages their self-expression through play-based activities.
In addition to seeing individuals, I conduct therapy sessions in both primary and secondary schools and undertake professional training of Play Therapists. I am passionate about my work as a Play Therapist and feel privileged to accompany children and teenagers on their therapeutic journey watching them overcome challenges and grow in many different ways. A testimony from a 10 year old boy who attended Play Therapy with Viv, gives a child's perspective of how her therapy supported him; "My pictures have gone from dark to light, that is how I feel inside."
My qualifications include: Certified Play and Creative Arts Therapist. Post Graduate Certificate in Therapeutic Play; Post Graduate Diploma in Play and Creative Arts Therapy; BA in Childhood Studies. I am a full member of PTUK (Play Therapy United Kingdom).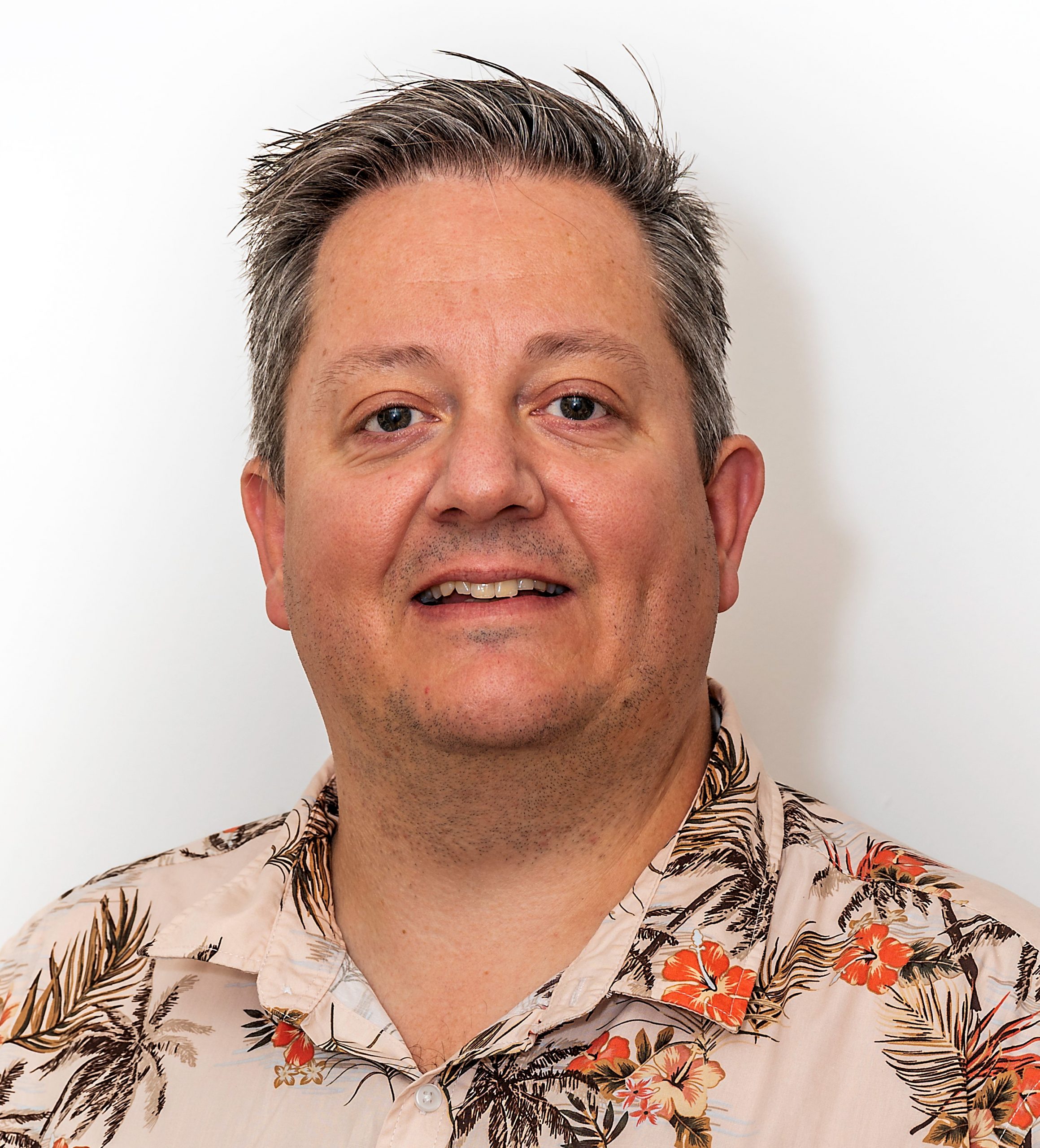 Pete Naude
Play Therapist and Cognitive Behaviour Therapy CBT Practitioner
I originally trained as a teacher in South Africa in 2001 before moving to the UK. I worked in teaching for 13 years and through my work, recognised that a lot of the children and teenagers had emotional and mental health needs and that these were just as important as their educational needs. My passion for this topic inspired me to further my training and become a counsellor. I received my BA in counselling in 2012 in person centred therapy, and then went on to train in Therapeutic Play Skills in 2014, and Cognitive Behavioural Therapy in 2018.
I have experience working with children, teenagers and adults who experience challenges including: anxiety difficulties, attachment, stress, self-esteem issues, interpersonal relationship difficulty, depression, emotional abuse, behavioural restructuring, trauma and grief counselling.
I am also a trained Anxiety UK and Crisis Line counseller, as well as a certified clinical supervisor, and am currently undertaking advanced level training in CBT. I am a member of the Accredited Play and Creative Arts Therapistist (PTUK), The National Counselling Society (NCS), and the British Association of Play Therapists (BAPT).
Clinical Assistant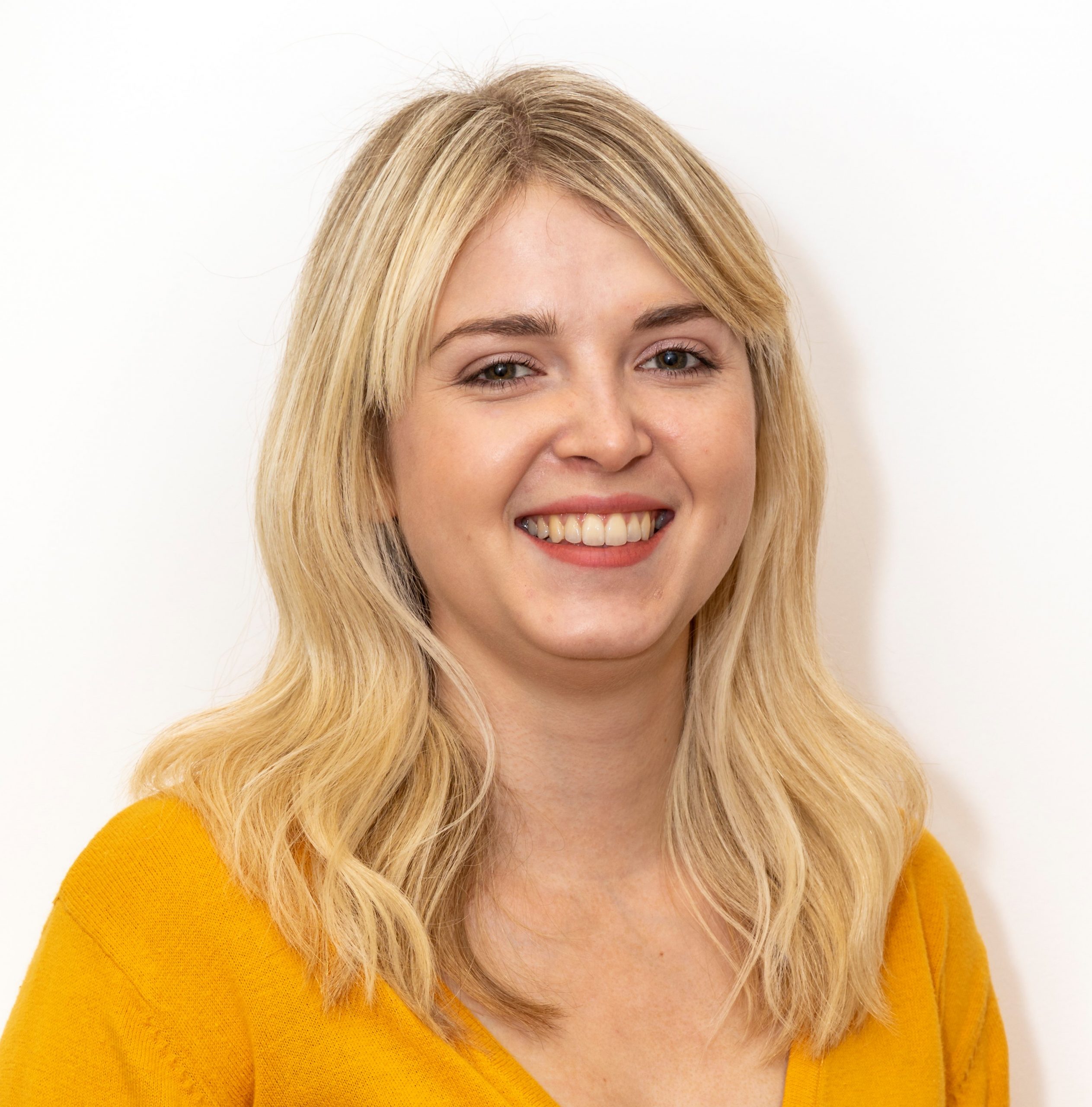 Becky Day
Clinical Assistant & Assistant Practice Manager
After completing my Psychology BSc degree in London, I joined Starjumpz in April 2017 initially as a Practice Coordinator, later transitioning to an Assistant Practice Manager leading the coordination of post adoption multi-disciplinary services. I have always been passionate about neurodiversity and mental health, and from the start of my degree always knew that I wanted to work in a role supporting children and families within a healthcare setting.
In 2018, I began my role as a Clinical Assistant at Starjumpz, supporting our therapy and assessments services. In 2018, I set up a new ADHD screening service, using the Qb Check technology to determine likelihood of ADHD-like symptoms to help support families consider best next steps for assessment and to provide interim support strategies. I also assist with the development of Starjumpz clinical services and policies and love working as part of a multidisciplinary team.
I have worked as an Honorary Assistant Psychologist within the NHS adult Neurodevelopmental team is Surrey, auditing and working on a research paper on gender differences in ASD presentation and masking behaviours. In 2021, I completed specialist training in the Autism Diagnostic Observation Schedule (ADOS-2) used as part of the diagnosis process in our Paediatrician assessments.
Practice Management Team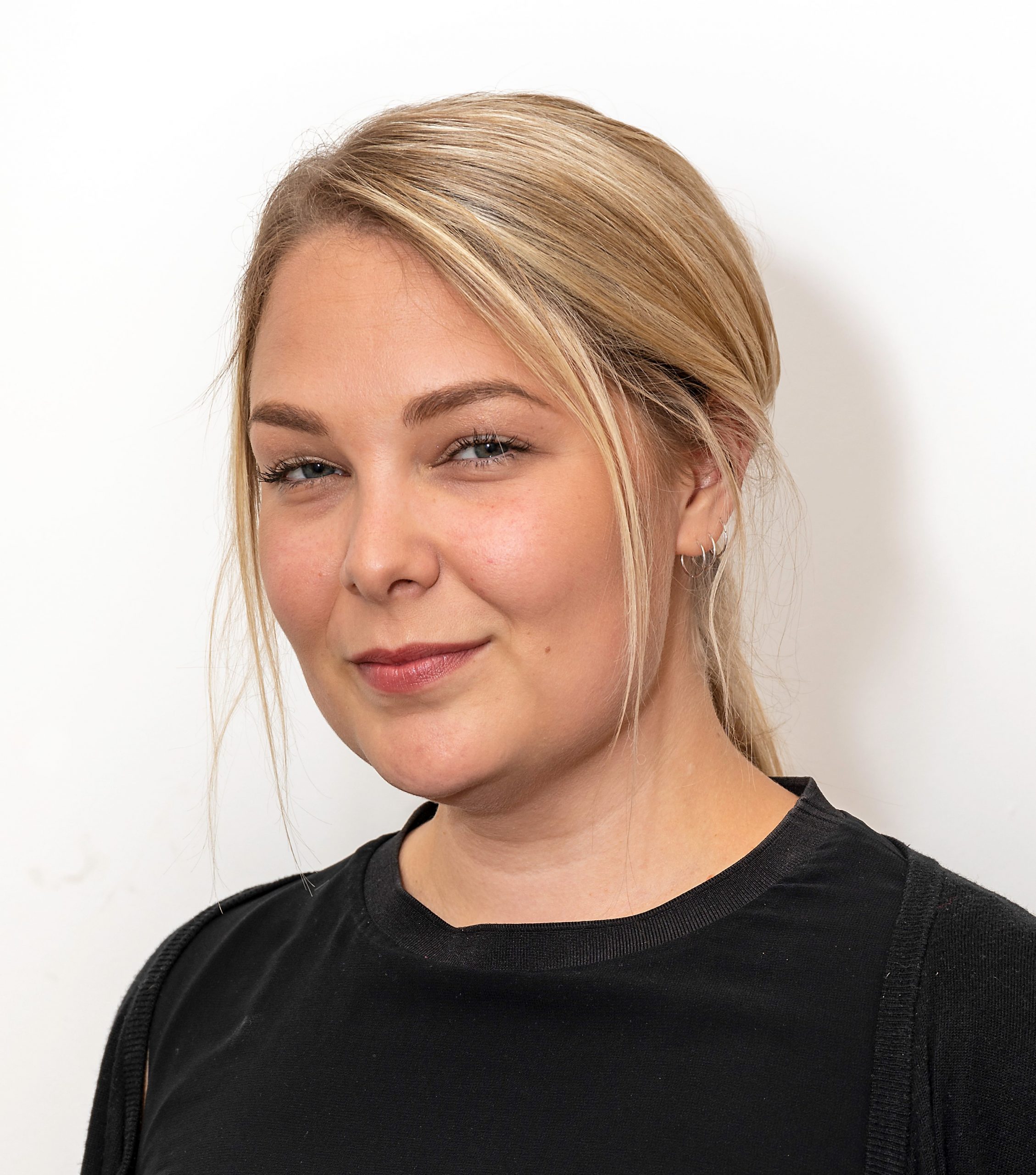 Melanie Perks
Practice Manager
I joined Starjumpz in 2016 as Practice Manager. Prior to this, I worked within the NHS Community Paediatric Team in various roles for 8 years, enabling me to have a wider understanding of existing services available for young people and families in the community and private sector.
I am passionate about supporting the children, young people and families who we see at Starjumpz, and strive to ensure we provide outstanding services and customer care so that families can feel comfortable, supported and have their voices heard. I train and manage the practice management team who are the first point of contact for families, and who provide valuable insights and feedback which is reviewed to help inform the development of our services, from improving the client experience to developing efficiency.
On joining Starjumpz, I restructured the IT, filing, and practice management systems to aid in the support of multidisciplinary working and part of my role, in addition to managing and supporting the practice management team, is supporting the clinical team to deliver their services.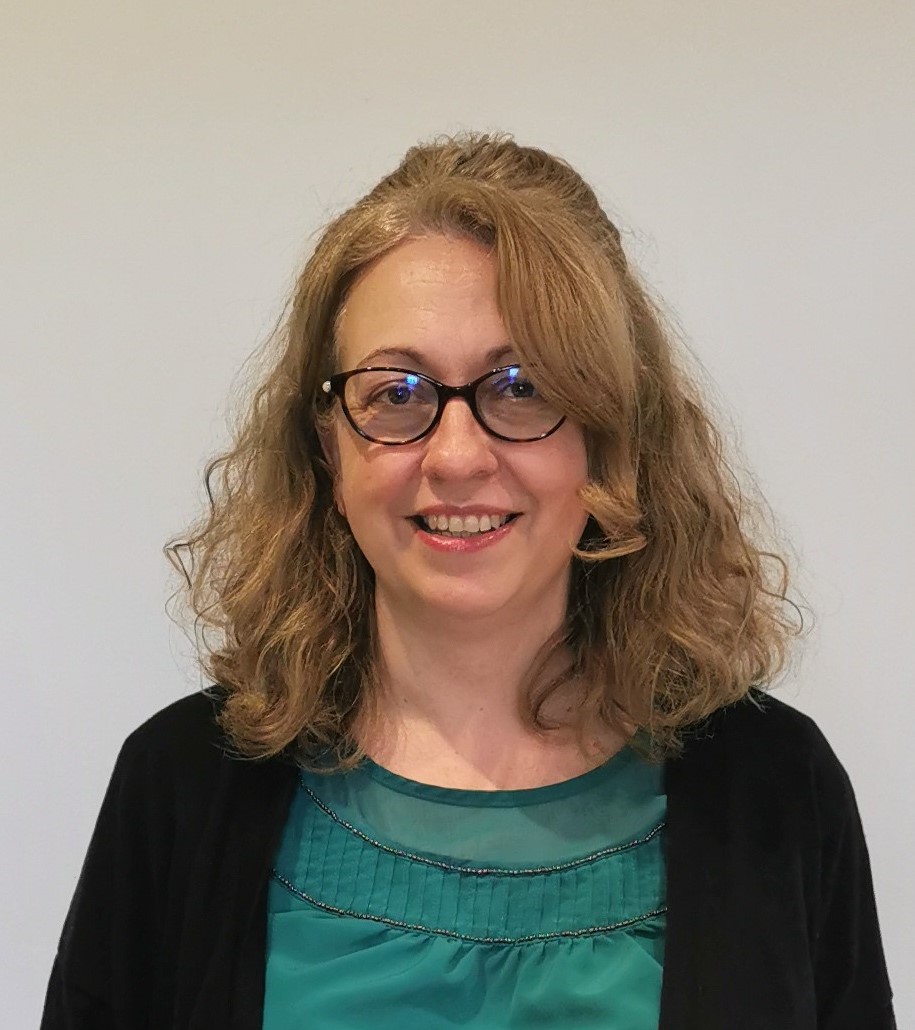 Caroline Blythe
Assistant Practice Manager
I joined Starjumpz in August 2020 following a long career in financial services and most recently, since bringing up my four children, estate agency. I enjoy working with the fabulous staff at Starjumpz and meeting all the wonderful families and children that come through our doors. As a parent of two Neurodiverse children, I can empathise with the parents who approach us for support.
Outside of work, I share a passion for horses with one of my daughters and keep two nearby, enjoying time with them as a lovely way to relax.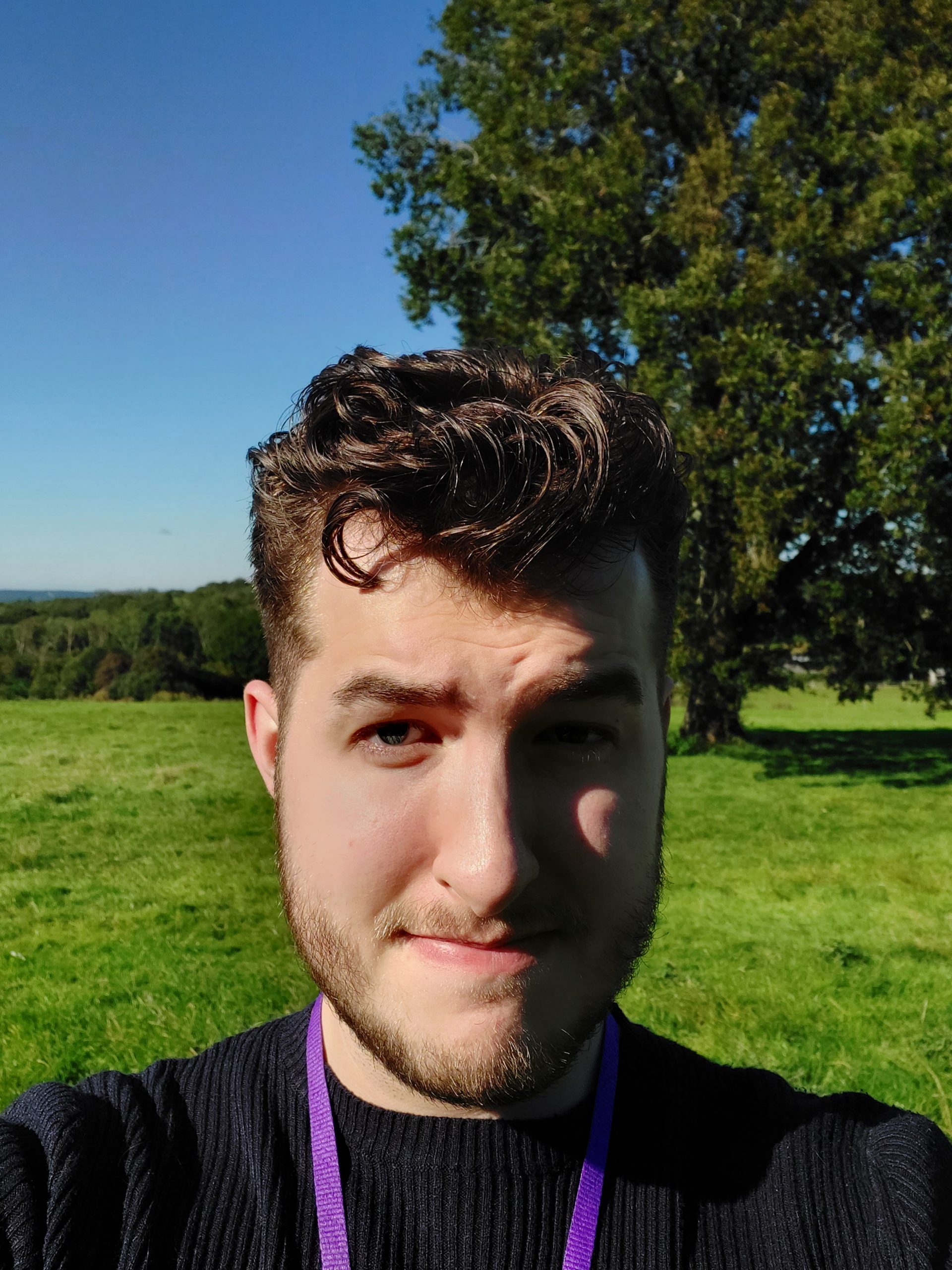 Jordan Ayling
Practice Coordinator
I joined Starjumpz in 2018 as an apprentice and became a Practice Coordinator the following year. I am passionate about helping people, especially children and young people. I seek to provide kind and compassionate support and the very best customer care. Being part of a caring team who seek the best outcomes and support each other has been wonderful. In addition to being a practice coordinator, I am the Health and Safety Officer at Starjumpz.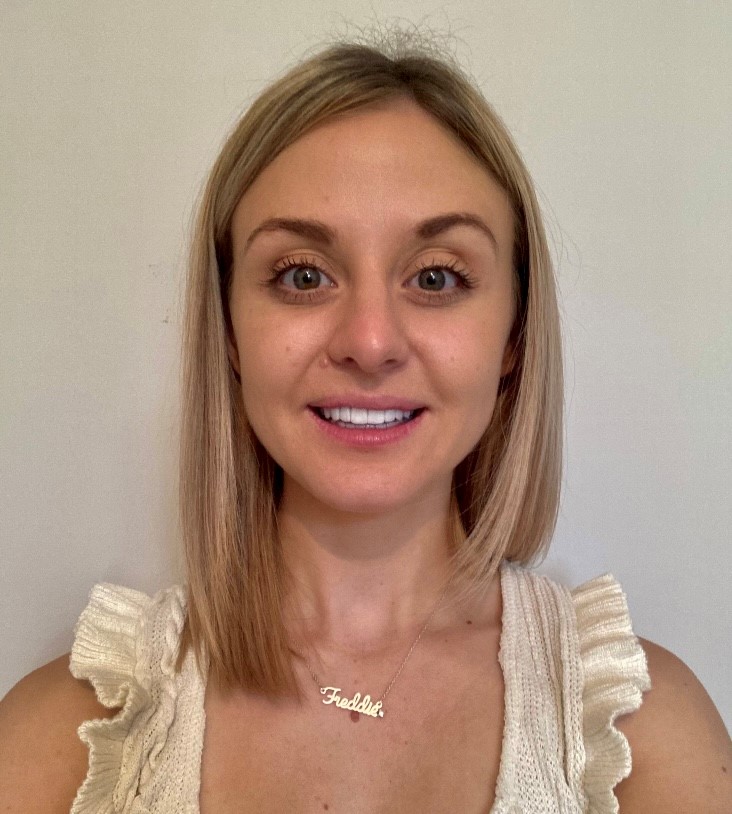 Becka Edmonds
Practice Coordinator
I joined the team at the start of 2019. I enjoy being part of an inclusive and supported work force, where I am able to provide our families with care and compassion. Having recently become a new mum, I understand the importance of the empathy required to fulfil this role. I seek to provide an efficient and customer lead service for our clients at Starjumpz.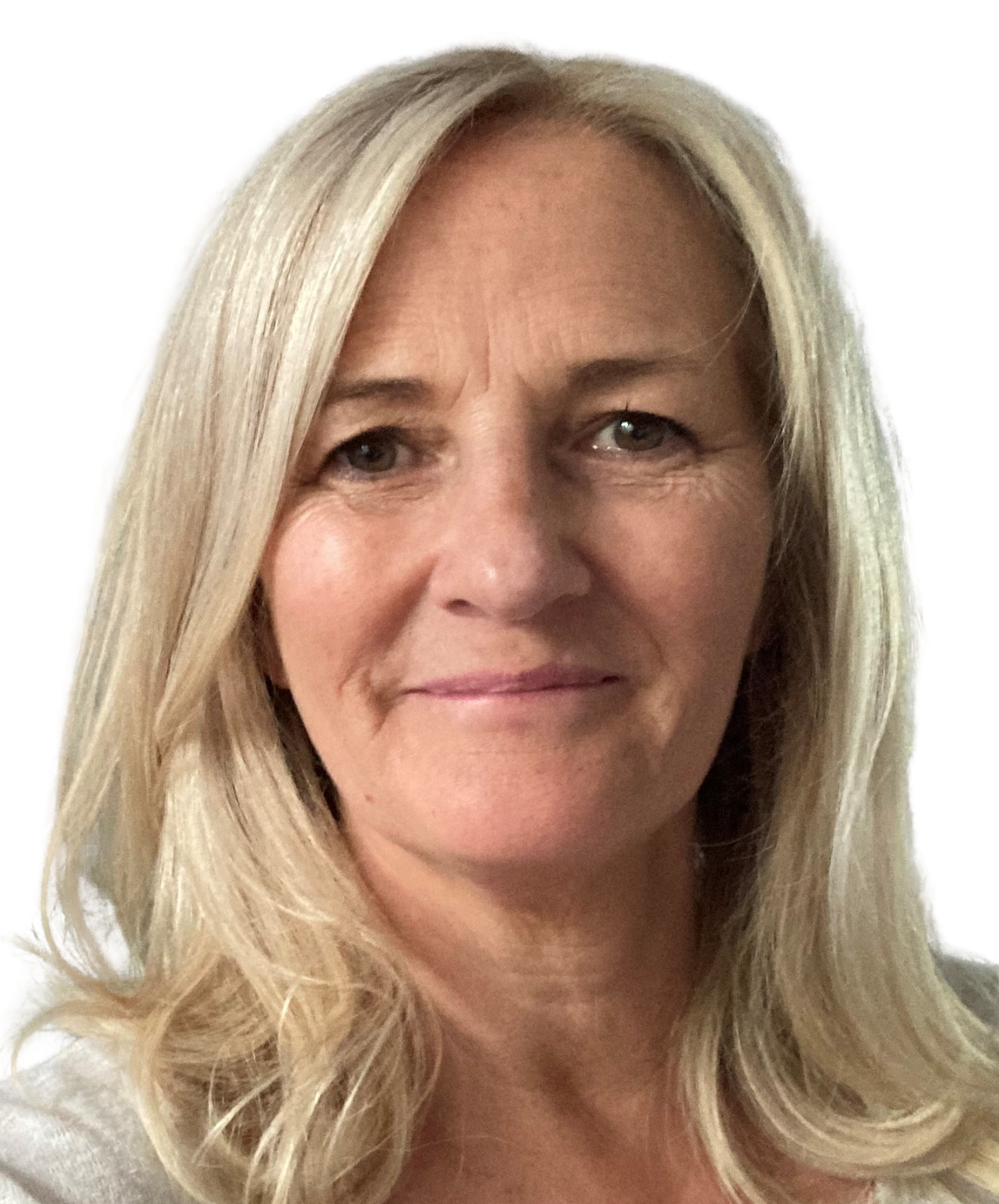 Amanda Biddle
Finance and Events Manager
I joined the team in 2013 to manage the accounts and finance. I have worked with the team organising events both large conferences, workshops and online events using my experience of running events and in marketing. I have many years' experience of business and accounts management, of planning and running events and in marketing.
I have previously headed up marketing for Laurent Perrier and Billecart Salmon Champagne houses, set up and managed a wine bar in Leadenhall Market, run a franchise promoting small businesses in Suffolk and have set up and run the ITV Restaurant Awards.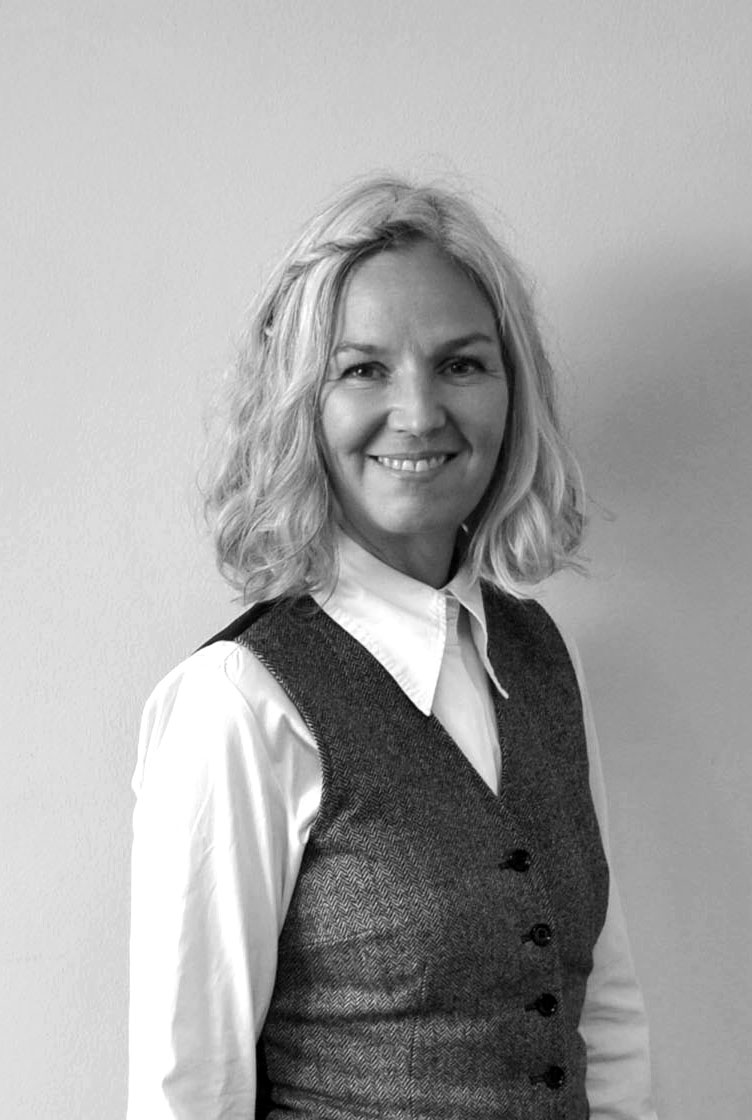 Gail Thomas
Strategic Development Consultant
I joined Starjumpz in 2018 as strategic and governance advisor. Following a corporate career which included working at Thomas Cook, Boots the Chemist and which culminated in a board position at Whittard Of Chelsea, I decided to set up my own business in 2001. Virtual PA Co is now 20 years old and following a number of other business start-ups, acquisitions and sales across the retail, tech and hospitality sectors, I now dedicate a proportion of my time to working with small business owners in an advisory capacity on matters such as finance, strategy, operations, investment and exit.